 Movie Name:Photograph
Critics Rating: 2 / 5
Release Date: March 15, 2019
Director: Ritesh Batra
Genre: Romantic Comedy-Drama
There's something about films that have open endings. They take you through a beautiful journey whose destination you can pick for yourself. Nawazuddin Siddiqui's Photograph is another such film in this genre. It takes you through a journey of evolution of love between two strangers in a god-forsaken metropolitan; like you're looking at a stack of photographs kept in chronological order. But what happens when you reach the last photograph of the stack? You wonder about what happened to the subjects in the frame. You are left with an aftertaste in your mouth. Well, the aftertaste you'll have after watching Photograph is not majorly pleasant.  
Photograph Movie Plot
Ritesh Batra's Photograph is a story about two completely parallel people Rafi and Miloni. Rafi is a street photographer by profession, who hardly earns anything to afford himself a decent apartment in Mumbai. On the other hand, Miloni is a CA aspirant who has a clear-cut path paved ahead of her for him. Their life completely changes when Rafi clicks one 'photograph' of Miloni with Gateway of India in background. He says, 'Yeh dhoop, yeh hawa, yeh Gateway of India nahi rahengi kuch samay baad, par kuch samay baad jab aap yeh photograph dekhenge toh aapko aapke chehre pe yahi dhoop dikhai degi."
Miloni lives in a conservative Gujarati family, who has high expectations from their super-bright child. They hardly care about her smile that hasn't touched her face in a while. All they want is to get their daughter in a stable job and marry her off to an NRI Gujarati boy. Miloni, who has spent majority of her life in an invisible cage, finds her key to freedom in Rafi. She grows fond of the photographer, which starts their unusual love story.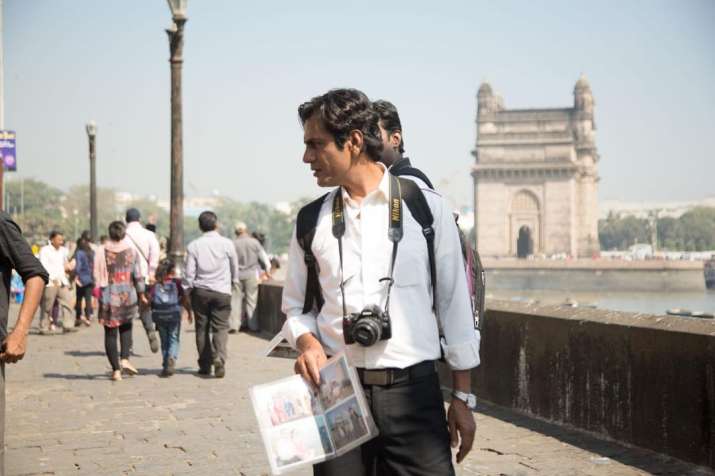 Photograph Movie Review 
The treatment of Photograph is similar to that of Lunch Box, that still tops the list of most critically-acclaimed films in Bollywood. It's slow, without anything significant plots twists. However, unlike Lunch Box, Photograph does get tedious at times. Rafi and Miloni's routine gets repetitive, without contributing anything in building the story. Similar was the case with Lunch Box, but the routine was a major focal point of their developing platonic relationship. 
Photograph's background score is subtle and it doesn't take our attention away from what's going on the screen. The credit goes to Peter Raeburn, who knew it well how to play with understated notes while Miloni and Rafi's love story unfolds. 
The conversations between Miloni and her family, though were less, did act like a distraction between audience and the story. If you're well-versed in Gujarati, it won't be a problem for you. For the non-Gujarati speakers, the conversations that took place in fluent Gujarati and that too without English subtitles left an abyss in the plot. 
However, the character of Miloni and Rafi were sketched in an artistic manner. They didn't speak much about themselves, nor the film put their personalities right into our face; it was in those little things they said and did that symbolized their individuality. Miloni didn't know her favourite colour because she was never allowed to pick her clothes herself. Rafi couldn't raise his hands on Miloni's tutor as he was also subdued due to his financial status. All these little things were characteristics and reminders that we're watching a Ritesh Batra film.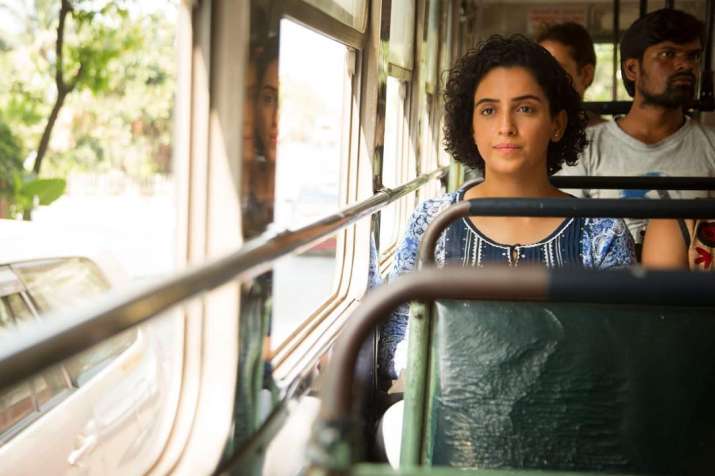 The first half was intriguing. It portrayed the development of a platonic relationship between Miloni and Rafi. The conversations between Rafi's Dadi and Miloni were heart-touching. It was during the second half that the film convoluted a great deal. It spiraled into a web, in which all the ends were hanging loose. Parts of stories were picked and dropped without putting a good end to it. There were sequences that could've been easily edited without doing much harm to storyline. It was as if a showman wasn't sure what to show the audience and how much. 
Photograph could've been better if all the sequences contributed in taking the story forward. The film couldn't take a particular shape even towards its end, which left the audience with their heart asking for more and wishing for an explanation; what to make of the story? 
Talking about the acting part, both the actors Nawazuddin Siddiqui and Sanya Malhotra deserve full marks for putting their full effort in the film. Nawaz is as perfect as he can get. There's nothing that this man can do. He turns into a killing machine in Sacred Games and switches back to Rafi, who has never hurt a soul. That's the versatility of this actor that still remains untouched and unparalleled in Bollywood.
Sanya Malhotra is no surprise. She has proved herself in Pataakha. However, you'll be totally floored to see that jaw-breaking Bruce Lee sister of Pataakha turn into a demure, submissive CA aspirant in Photograph. The innocence which her character required was perfectly captured by Sanya. Not only her wardrobe, but her body language was worked off so efficiently, that audience will easily buy that she's indeed a diffident woman.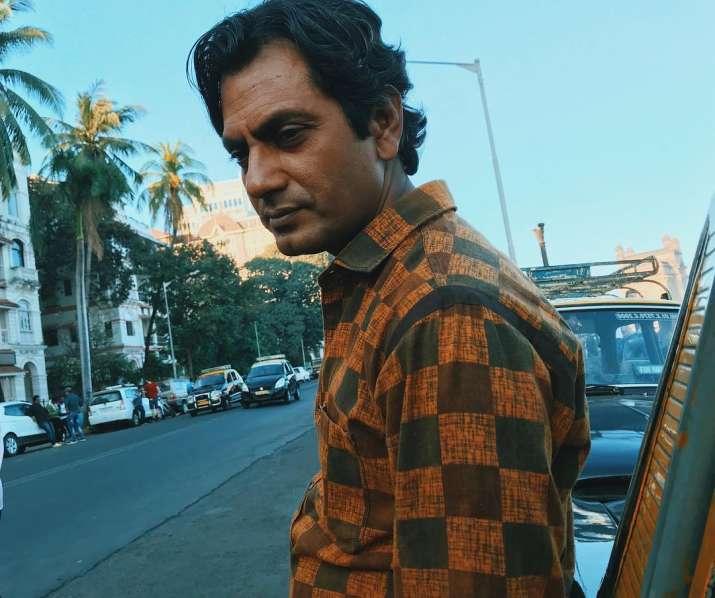 (Read Photograph Movie Review in HINDI: आपके धैर्य की परीक्षा लेती है नवाजुद्दीन सिद्दीकी और सान्या मल्होत्रा की फ़िल्म 'फ़ोटोग्राफ़')
Photograph Movie: Verdict
If you were floored after watching Lunch Box, don't expect the similar magic happening with this Ritesh Batra directorial. Photograph might take you back to the premise which Ritesh Batra is expert at subtlety and steadiness. However, this film couldn't touch the comprehensiveness that Lunch Box came with. 
Photograph Movie Trailer