 Movie Name:Namaste England
Critics Rating: 1.5 / 5
Release Date: October 18, 2018
Director: Vipul Amrutlal Shah
Genre: Romance Drama
'Everything is fair in love and war' is the most common phrase when we talk about ''one thing that still holds the word tight''- love. Well, you will get to hear a couple of such dialogues if you watch Namaste England after reading this review. Starring Arjun Kapoor and Parineeti Chopra, Vipul Amrutlal Shah's film marks the reunion of the sizzling pair after six years. Moreover, when a movie is coming from a filmmaker who has delivered hits like Aankhen, Waqt, Namaste London, expectations are bound to soar high. So, is Namaste England worth your time and money? Find out.
Namaste England Plot
It is the story about Punjab da munda Param (Arjun) who is head over heels for 'kudiyee' Jasmeet (Parineeti). While Param is a farmer, Jasmeet aspires to be a successful jewellery designer. However, the ambition of the leading lady is suppressed by old-fashioned chauvinist grandfather and brother. Param's love blossoms from one festival (Dussehra) to another festive season Sawan and finally he decides to approach his ladylove. It takes a song, tractors, lush green fields, bhangra and a couple of festivals before they get hitched. Jasmeet wants Param to allow her to pursue her career even after marriage to which he agrees without a second thought. However, even after a year of marriage, things don't fall into place. The helplessness starts taking mental toll on Jasmeet, hence, she makes the biggest decision of her life to move to London putting her marriage at stake.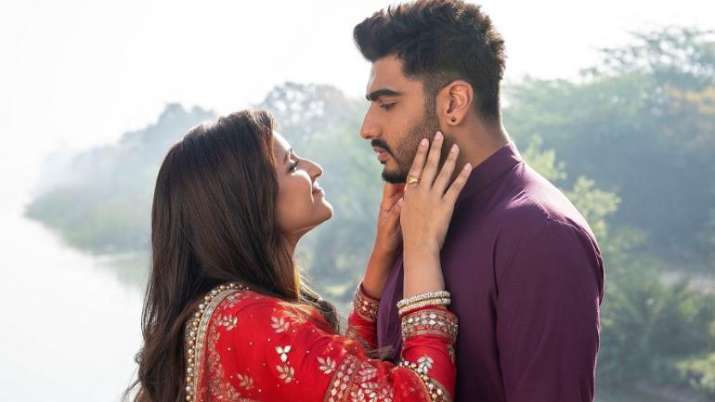 Namaste England Script, Direction
Vipul Amrutlal Shah must have had his heart at the right place while working on the drafts, however, he seems to have been careless about the unreal sequences and melodrama that have been embedded in the script. The story travels from Punjab ke khet to London's towering buildings. However, none of the places have been explored to make it an eye-soothing journey. The script by Suresh Nair and Ritesh Shah has taken an inspiration from the 90s as it deems fit for that era. Patriarch society, girls with dreams, India's obsession with abroad- the story has all important elements but the final result isn't convincing.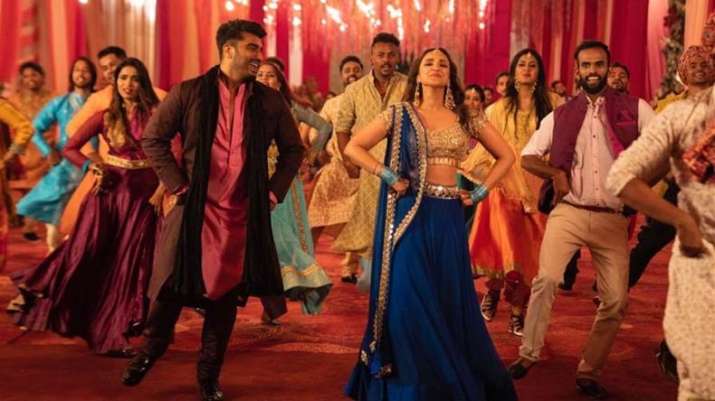 After easy-breezy first-half, the post-interval is laden with a lot of melodrama and twists that gives you the feeling of a daily soap. The vulnerable state of illegal immigrants become the subplot which does nothing except increasing the length of the film. It is a 140-minute watch with no freshness like the first film of its franchise, Namaste London.
Predictable plot and lack of fresh ideas make the movie go downhill. Having said that, there are scenes which you enjoy or feel, maybe because you have been exposed to so much dullness.
Namaste England Performances
Arjun and Parineeti look good together. Their earnestness is visible but the weak writing of Namaste England pulls them down. Their characters are half-baked, which make you feel that something is missing out there on the screen. There are places when Arjun and Parineeti force themselves to bring out the right emotions.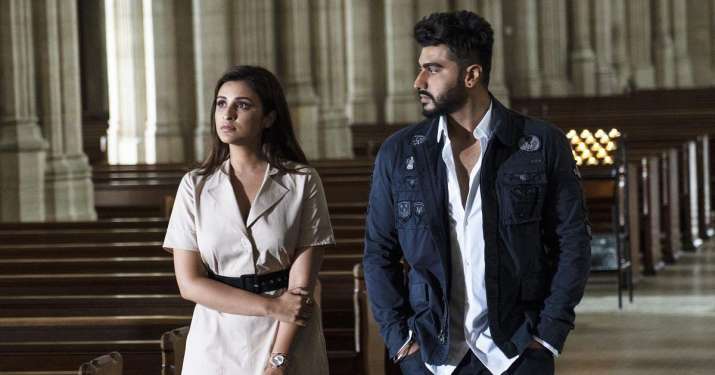 You don't feel for Parineeti's character Jasmeet, who hates her life being micro-managed. On the other hand, I feel like giving the 'unbelievable best husband of the world' award to Param after watching the film. One thing that both the characters lack is depth and hence, when there is that Bollywood ending, you are like 'ok, kya naya hai isme?'
You can watch the film at your own risk.
Watch Namaste England Trailer Here: