 Movie Name:

Loveyatri

Release Date:

October 5, 2018

Director:

Abhiraj Minawala

Genre:

Musical Romantic Drama
Salman Khan produced Loveyatri, which introduces two debutants Aayush Sharma and Warina Hussain is a film full of tried and tested formulas, which still somehow feels refreshing. Set in the backdrop of Vadodara, the love story between the two leads travels from Navratri to next year's Navratri. It is the festive season that adds colour and brightness to the otherwise cliched film. Garba, dandiya, colourful costumes and lights serve as a promising backdrop but not much works in favour as makers who didn't work so hard on the script. 
Writer Niren Bhatt is has taken cues from Bollywood formulas of the 90s and tried to remold it into something new. There is desi ladka, NRI ladki, heroine ka khadoos baap, mama who plays love-guru, hero ke friends whose only job is to give dose of humour at regular intervals, misunderstanding and a lot of garba. To be precise, there is more garba than acting in the entire flick. The movie begins with a dance song and ends with another one.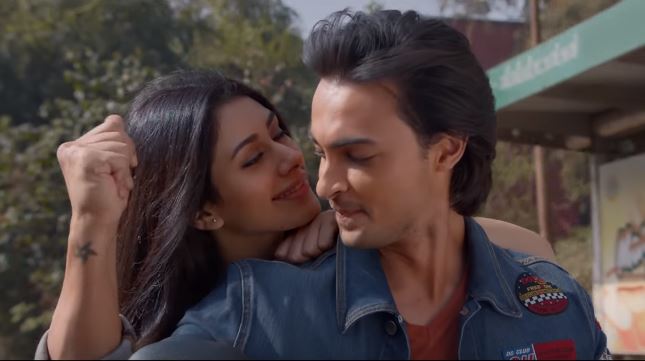 Aayush Sharma is Sushrut aka Susu, an aimless Gujarati boy who aspires to open a Garba academy. Cut to Warina Hussain, Michelle aka Manisha, the radiant beauty who is all set to grab '85,000-pound-a-year' job. There is a huge class difference between both of them, which Ronit Roy playing girl's father makes the boy realise. Then, Sushrut gets brainwashed, Michelle flies back to London. This is the first half. Second half is all about 'Go, Get The Girl You Love'.
Aayush Sharma looks impressive in his debut. However, Warina fares better in this aspect. Though she too disappoints in some parts, she manages to not look artificial with her expressions. The department of acting was majorly dependent on Ronit Roy and Ram Kapoor. While Ronit Roy is the powerful businessman who runs a chain of laundries 'Lord of Rinse' in London, Ram Kapoor is the love guru cum 'ladies expert' who owns a garment shop and also sings during the nine days festivities. Roy as Michelle's father and Kapoor as Sushrut's maternal uncle are honest and efficient in their parts.
Script is nothing new but would appeal the young crowd. Despite lacking moments of adrenaline rush, LoveYatri will keep you hooked.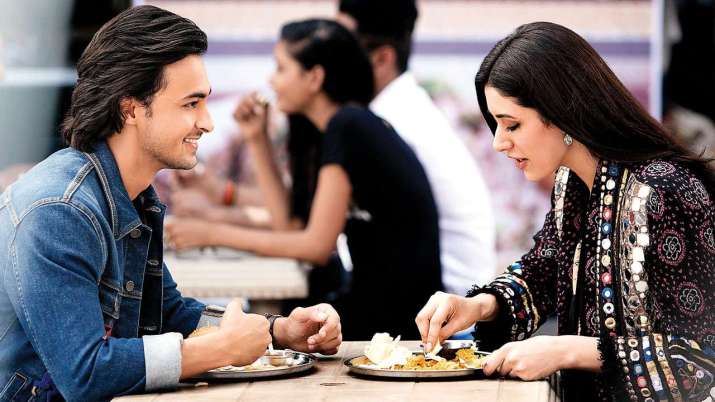 There are also two friends of Susu- Rocket and Negative who jump out in joy saying, 'Bhai Ko Pyaar Ho Gaya'. They bring relief with the humour to the otherwise tedious film. However, that also falters at some places. Even the comedy in the flick is hardly subtle, but enjoyable.
So, become yatris of Aayush Sharma and Warina Hussain's love if you love mushy Bollywood dramas. 
Watch Loveyatri Trailer Here: