 Movie Name:Helicopter Eela
Critics Rating: 2.5 / 5
Release Date: October 12, 2018
Director: Pradeep Sarkar
Genre: Drama
There's a different kind of warmth associated with films made on a mother-child relationship. English Vinglish, Mom and Secret Superstar, all these movies have one thing in common apart from being made around the similar premise; they tug at your heartstrings. Similarly, Helicopter Eela has the right amount of emotions and warmth that a film based on such a topic should have. It has its moments of happiness, sorrow, and realization. Kajol has made a comeback in Bollywood after a long time while Riddhi Sen puts his first step in the industry. The 'helicopter' has everything that it needs to take a flight, but it crashes. Why? A number of reasons to start with.
Helictoper Eela Plot
The story is what we already saw in the trailer. Eela (Kajol) is a single mother whose life revolves around her only son Vivaan (Riddhi Sen). Since her husband's family shows a strange pattern of deaths in early age, she's worried sick about her son's well-being. As a result, from Eela she becomes Helicopter Eela. Feeling suffocated with his mother's overbearing ways, Vivaan asks Eela to have a life of her own and start doing something for her own.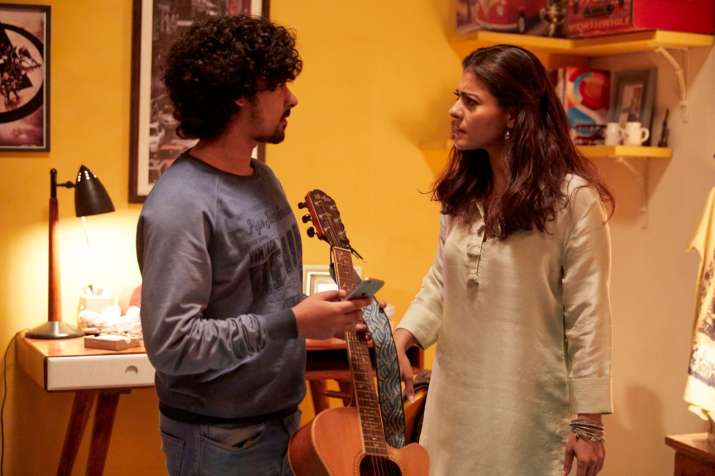 Helicopter Eela Review: What worked and what not
Helicopter Eela is a story of every Indian mother, single or not. It happens in every Indian household, we all have an Eela at her home. It's so usual that we don't find anything wrong with it. Once so ambitious women give themselves in to the upbringing of their children to such an extent that they overlook their own existence. Remembering your mother while reading it? You will do so while watching the film. 
Helicopter Eela's content and intention are good and unique. There are too little films which are made with an intention to awaken an independent woman in those over-loving mothers. The story is warm and emotional, but there's nothing else in the film apart from that. There's too much melodrama right from the word go. The first thirty minutes of the film is spent to tell the audience how a once ambitious singer turned into Helicopter Eela. You will want this half an hour to pass quick. Perhaps this time can be put to use to grab some popcorn or take a loo break.
The bittersweet moments between Vivaan and Eela are heartwarming and these are the only times when you'll find yourself smiling like an idiot (missing your mom, of course). Eela and Vivaan are so relatable. Eela's overprotective nature, Vivaan's suffocation and embarrassment are natural and not overworked, unlike the emotional quotient of the film.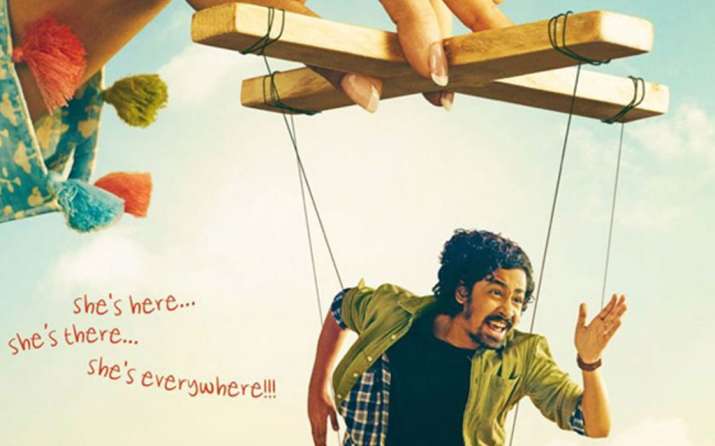 You will begin to like the last half an hour of the film, where Eela is on her own to realize her long-lost dream. The film starts to make sense as its reaching its end, only to topple down in the last five minutes. It does what most of the Bollywood films do during their climaxes; over-dramatization. It could've easily done without the last moment hurdles and tear-jerking. In short, the last five minutes were that wrong move that brought the entire castle of cards down.
Helicopter Eela's music album is average. It has sweet yet ordinary songs. Yaadon Ki Almari is that one song that you can listen on loop for four five times but like all the other songs of the album, it has an expiry date. Also, the songs appear stuffed in the film, breaking the rhythm of the story. The rehashed version of Ruk Ruk is inconsequential as well. We wonder when Bollywood will give up its obsession of breaking the bones of 90's hit songs.   
Kajol and Riddhi Sen's performance
Kajol is a sweetheart. We love to see her on the screen, however, we don't get to see her so much. Nonetheless, she remains likeable ever after all these years. She has essayed the role of Eela well and you can't find any flaw in her performance. Her performance was balanced, without overdoing. Riddhi Sen was delight to see on the screen. He has done a number of Hindi films including Vidya Balan's Kahaani, but Helicopter Eela is his first commercial Bollywood film as a male lead. After watching the film, you will crave more of him on the silverscreen.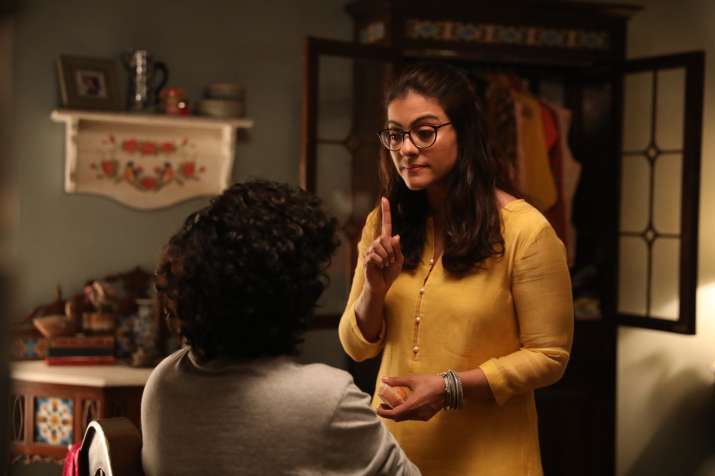 Final Verdict
Helicopter Eela is a cute film, nothing's so great about it. It's a fresh topic and everything about it is new. Watch the film with your mother if you like easy-breezy films. If you're looking out for a great, outstanding Bollywood film, you can let this pass. 
Watch Helicopter Eela Trailer Here
​