 Movie Name:Game Over
Critics Rating: 3.5 / 5
Release Date: June 14, 2019
Director: Ashwin Saravanan
Genre: Drama Thriller
In Taapsee Pannu's Game Over, you don't feel like the game is over even when lights get switched on in the theatre. Well, you can call it the beauty of a film that has kept you engrossed and hooked throughout its course. Director Ashwin Saravanan's trilingual drama thriller has several jumpscare moments along with spooky vibes. Mystery thriller is one of the less-explored genres in Indian cinema and even in that, it is not often, that we are treated with something besides whodunnit.
Game Over is a uniquely written video game-themed drama thriller with Taapsee Pannu's Sapna and her doting house helper Kalamma (Vinodhini Vaidyanathan) as the only main characters. Sapna is the video-game designer who has a traumatic past. As the life-changing incident of her life is about to clock a year, she gets flashes of her dark past. The curiosity to know the reason behind her fear keeps you hooked to the screen. However, when the reason is finally revealed, you end up saying ''I saw that coming''. Sapna's messy room with video games cassettes and posters aptly take you into the leading character's mind. She constantly struggles with herself and finds solace in video games. Only twice in the entire film, we see her smiling.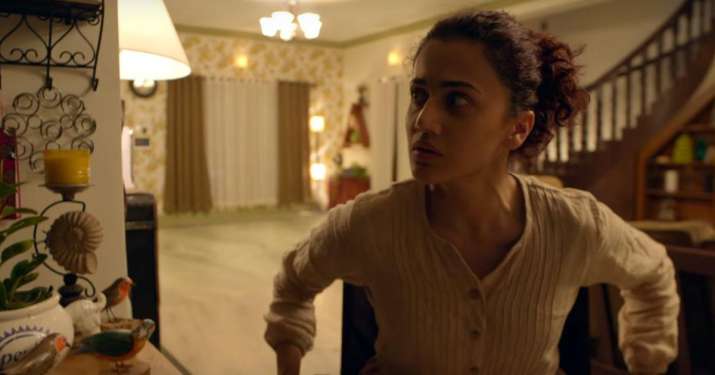 Tattoo and video game have been given character-like treatment. They have so mysteriously woven into the story that you need to put your brain to detangle them. The character is given multiple lives or probable situations just like in a video game with the circumstances becoming tougher than before with each level. Writers Ashwin Saravanan and Kaavya Ramkumar have added a pinch of spookiness to their story, which keeps you at the edge of your seat.  
Lines such as "Life is a video game and deja vu are just checkpoints and ''We each have two lives. The second one begins, when we realize we have only one,'' are somewhere connected to the story besides unheard terms like memorial tattoo and anniversary reaction. Game Over also talks about the victim-blaming mentality of the society and the fighter spirit that one needs to have.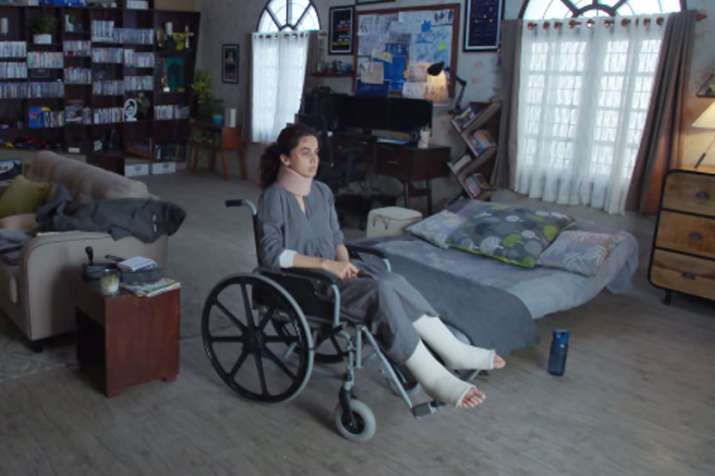 The music by Ron Ethan Yohann perfectly blends into the story, however, it doesn't help in any way to keep your heartbeat racing. Cinematographer A Vasanth has done a good job. His camera movements and a couple of CCTV camera sequences really up the thriller game. Last but not the least, even with the duration of 103 minutes, Game Over doesn't seem too long and that's where it really becomes the winner.
Talking about the acting, Taapsee Pannu has proved her mettle yet again. Her girl-next-door character and flawless expressions in Game Over is cherry on the cake. Her ability to sink her teeth into any character makes her one of the most bankable actors of small-budget movies.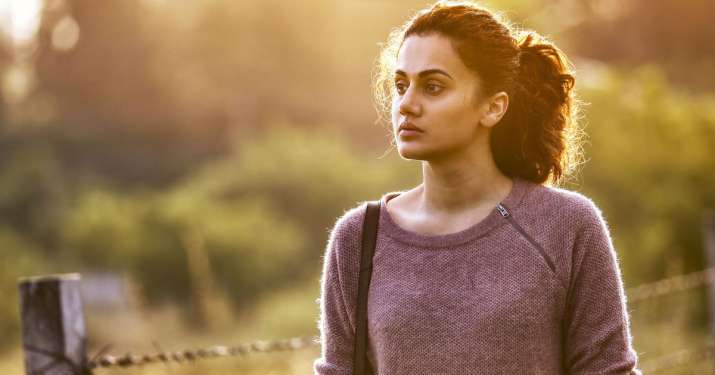 Despite being a good watch, Game Over is not unblemished. It is an open-ended movie and the director has ignored to answer questions which are on the periphery of its story. Some might feel unsatiated at the end but as I said, that's the beauty of the film as it leaves you with certain questions instead of spoon-feeding you. There are some scenes which give you jolt because of its failure to stick to the basic idea of continuity. While the scene happens around 11.00 PM, the daylight filtering through the window glasses strikes you hard and for the obvious reasons. Also, the intensity and level of thrill declines as the movie comes to its end. This is mainly because the repetition of the circumstances starts settling your nerves. 
Apart from these, Game Over is refreshing, edgy and enjoyable at the same time. Go for it. No second thought needed.
Game Over Trailer
Read Game Over Review in Hindi