 Movie Name:

Bhoomi

Critics Rating:

2.5

/

5

Release Date:

22-09-17

Director:

Omung Kumar

Genre:

Action-Thriller
Sanjay Dutt's comeback film Bhoomi releases today on big screens. The actor who has featured in more than 100 Hindi now makes a return in the industry after a span of 3 years. Last, he made an appearance in Aamir Khan-starrer PK, in which he played a comrade to Aamir Khan's character. Bhoomi is helmed by Omung Kumar, who made his directorial debut with Mary Kom, starring Priyanka Chopra. After Mary Kom, he directed Sarbjit which was a critical and commercial hit. After making two biographical films, Omung Kumar has hopped the bandwagon of creating crime-drama. Was he successful in his experiment with this now-in-vogue genre? Will Sanjay Dutt create a powerful impression on audience? Let's see. 
Bhoomi Plot 
The film is an action-thriller which follows the life of a father-daughter duo Arun Sachdeva (Sanjay Dutt) and his daughter Bhoomi (Aditi Rao Hydari). The story is based in the city Agra of Uttar Pradesh, where Arun runs a shoe shop while daughter Bhoomi makes a living by planning weddings. Bhoomi was about to get married to the love his life and a doctor by profession in a month. The papa-beti were having the time of their life while making wedding preparations, until one night, Arun's entire world come crashing in front of him. Just a night before the wedding, Bhoomi is gangraped by Dhauli (Sharad Kelkar) and his two men. As likely it was to happen, her fiancé deserts him and then begins the courtroom drama. Will Bhoomi ever get justice? Will Arun be able to avenge his daughter? 
Bhoomi Review: Yay or Nay? 
The film starts with an unpleasant scene of a white-coloured van carrying three men and a young woman. Needless to mention, the audience had a clue what was going on in that particular scene. Bhoomi was being carried away forcefully by three rowdy men of the town. She was dressed in her wedding attire and wearing the shoes her father customized for the ceremony. That scene was though daunting, but not surprising, as anyone could've predicted the bottom-line of the film, which was rape and revenge.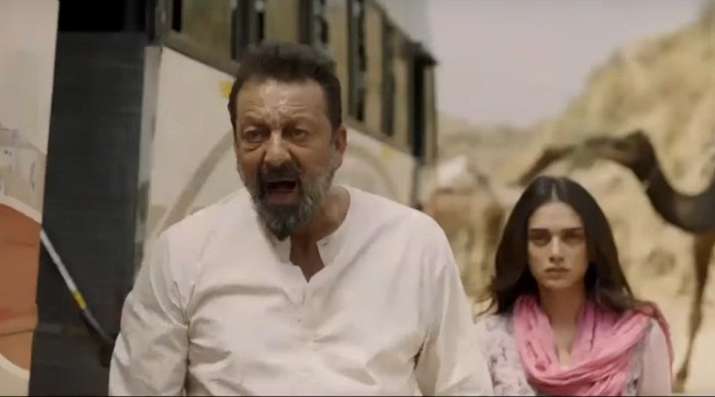 Immediately after the scene, film rolls back into the flashback, showing a bubbly and full-of-life Bhoomi, who is about to marry her boyfriend. The first half is packed with many light-hearted and touchy moments shared by the father-daughter duo. From head massages to cooking sessions, Sanjay Dutt and Aditi Rao Hydari were as close and affectionate as a father-daughter could be.  Shekhar Suman, who played Sanjay Dutt's friend and Bhoomi's godfather, gave several humorous moments to the film.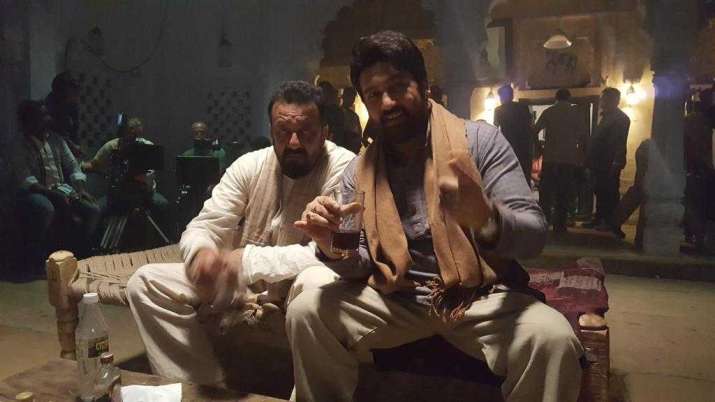 Fast forwarding to the turning point of the film, where Bhoomi rejects a sweet shop-owner's proposal and in turn gets raped by him and his two comrades. This is one of the most veritable situations which we often read in news. A man who couldn't take a 'no' from the girl, goes to an extent of outraging her modesty, knowing that she's going to get hitched the next day. It also gives a glimpse of roadside romeo's psyche; if a girl isn't her, he won't leave her worthy of going anywhere else, and that is by raping her. This depicts the mentality of the mentally-deranged section of society which considers rape a child's play.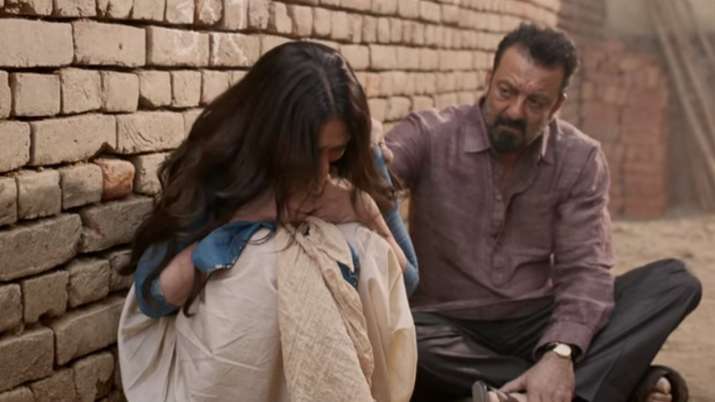 Then comes the victim shaming part. There is no denying that we still live in an era where a victim is shamed for being raped, while the perpetrators walk free. Arun knocks court's door to seek justice for her daughter, which results in another episode of publicly outraging a woman's modesty. The defence lawyer is perhaps not the hideous-looking lawyer we're used to see in Hindi cinema. But she does exactly what every other Hindi film has been showing for decades. She shames the victims, assassinates her character and at last, the grief-stricken father himself drops the case, pleading no further humiliation of his daughter. The entire courtroom drama takes us back into the time of Pink, where the prosecutor was trying to get into the skin of Amitabh Bachchan, to a bottom line, that audience expects him to say 'no means no'. The courtroom drama was dragged and rather unnecessary, to be honest. Though, the subject tapped again was needed, regardless of how repetitive it turns out to be. The policeman touches our heart with his humorous punch line 'Desh me matches se zyada rapes ho rahein hain!'. It hits you right into your gut! 
Sanjay Dutt and Aditi Rao Hydari's Performance
Bhoomi hammers the same theme which Maatr and Mom tried their hands in, earlier this year. The difference being Sridevi replaced by an angry Sanjay Dutt and her mind games replaced by lots of blood and gore. Omung Kumar seemed like he tried to follow the league of a revenge drama, which Bollywood has exploited many times before. Throughout the entire film, the word 'rape' is repeated so many times, that it becomes a source of annoyance. However repugnant it might sound, but is it really needed to display too much of crime and brutality on screen? Is it helping us reach somewhere? 
The story had nothing new to offer, replicating the theme of Maatr and Mom. While Mom earned its stripe majorly because of Sridevi's marvellous performance, Maatra doomed due to lack of a solid story and moreover, a fool-proof execution. Bhoomi is a film worth watching predominantly for Sanjay Dutt's part. We can't deny that Sanjay Dutt belongs to that era of Indian cinema, where actors pulled off the larger-than-life characters like an ace. He adorned his age and wrinkles like an embellishment and stole the thunder whenever he was in the frame. The climax could've got on someone's wick if it wasn't for Sanjay Dutt's voice in song 'Jai Mata Di' playing in the background. The song with chanting 'Sarva Mangal Mangalye' denoting the demolition of evil power was a show-stealer.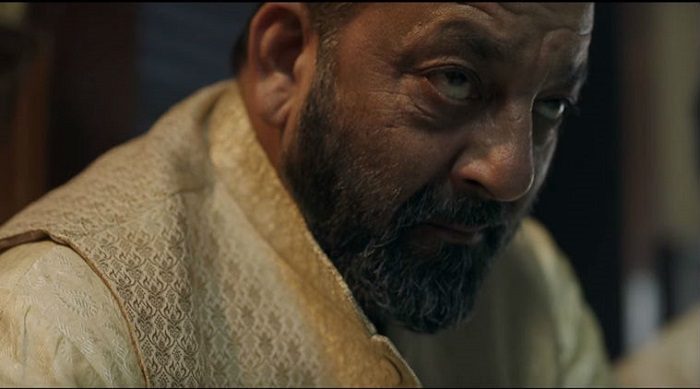 Aditi Rao Hydari had a substantial role in the film, which she portrayed in the best way possible. She got into the skin of Bhoomi. From her stuttered speech to tear-laden eyes, Aditi manages to bring a lump in your throat in some scenes.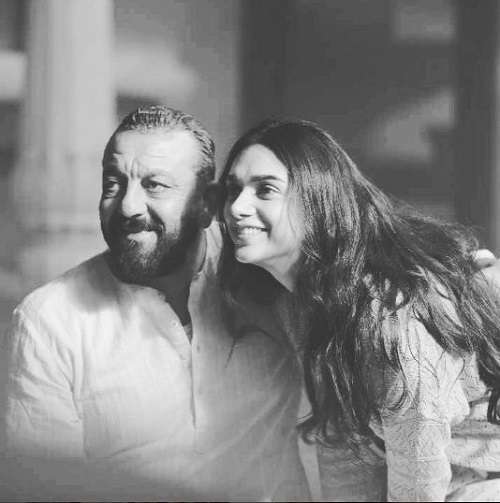 It was an enjoyable sight overall to see Sanjay Dutt back in the business. But we wish that Bollywood soon gets over its fixation with revenge drama.