 Movie Name:Haseena Parkar
Critics Rating: 2 / 5
Release Date: September 22, 2017
Director: Apoorva Lakhia
Genre: Biopic
With Haseena Parkar, this is director Apoorva Lakhia's second attempt to weave a story around underworld and gangwar in erstwhile Mumbai. His third movie Shootout At Lokhandwala fared well at box office. Recovering the 2013 debacle with Zanjeer, his latest creation which has Shraddha Kapoor in the lead is a glorified portrait of Haseena Parkar, Dawood Ibrahim's younger sister and Nagpada's godmother. The lady don who ran his dreaded brother's criminal activities in Mumbai without ever being subjected to law of the land. Bollywood has exploited the underworld subject as much it can and it must be challenging to present a biopic on its only woman member.  
The movie begins with the courtroom drama when for the first time Haseena is dragged to court for charges of extortion and operating illegal business in sync with her Dubai seated brother. The flick moves back and forth with the underworld's lady kingpin's personal life and the court hearing in 2007. Going back to the era of the 70s, the movie shows a Mumbai costable Ibrahim Kaskar's large family living in a small shabby room. The protagonist begins to narrate her story reflecting her abbu's strict disapproval of the petty illegal jobs done by her elder siblings Dawood and Shabir. The story takes its own good time to progress further, bringing up Haseena's marriage with Ibrahim Parkar, meanwhile, the rivalry and gangwar in the city are shown in bits and pieces. It was only after her husband's murder by Arun Gawli's gang in 1991 and frequent summoning by the police post Mumbai serial blasts that the fearsome lady takes the charge to send shivers down the spine of her foes. She gains complete control of construction and cable business in her areas. Haseena gradually becomes addicted to dominance which further pushes her inside the dark world. Haseena Parkar basically shows how shadow of D company on her life compels Aapa to enter the gruesome world.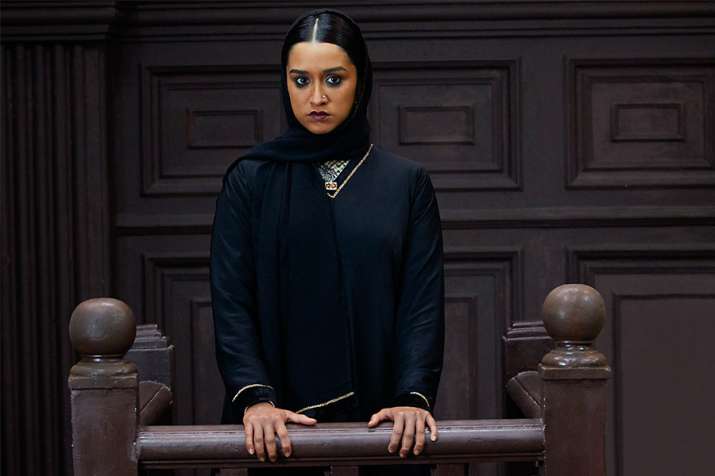 The screenplay by Suresh Nair is one of the weakest points. The story is not gripping and offers nothing that is unknown, few comprehensive articles can be equally informative. Without taking the name of her brother a single time (instead of which she says Dubai), she enjoys the power over people. Most of the time has been devoted in showing Haseena's early life and by the time when she finally evolves into Aapa, its too late. No effort has been put in bringing her work as Dawood's aide in Mumbai and her shrewd intimidating tactics. Instead, she has been portrayed as Robinhood of Nagpada. In one of the scenes, she rescues an old miserable woman from an NRI real estate businessman. The scene in which the businessman comes to her darbar was aimed at portraying her influence but ends up being a laughable attempt. Babri Masjid demolition and subsequent Mumbai riots adds no punch to the proceedings. Mere costume and hairstyle doesn't contribute much in setting the period right. Lakhia limits the grey side of Haseena's life to the prosecution lawyer's arguments and that too is half done.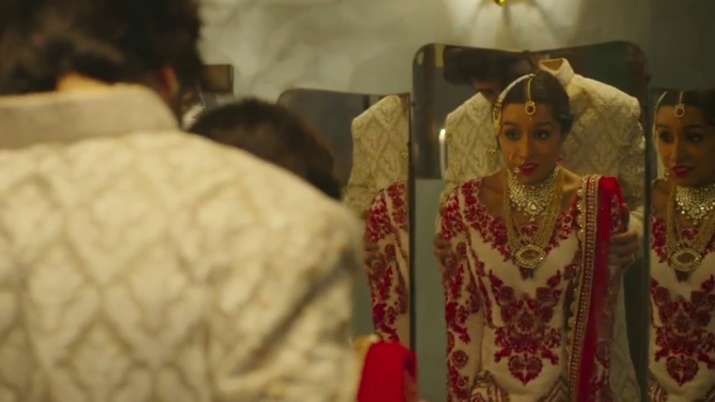 Coming to the acting, Shraddha Kapoor has deglamorised herself for this role and is definitely an applaudable attempt. She may be appropriate to play young Haseena but as middle aged lady don, other actresses could have done much better job. In many scenes like one during the wedding night, she is bereft of right expressions. She looks fierce on the screen though not always. Her kohled eyes and darker skin tone brought her closer to the look of real-life Haseena, however, her swollen jaws left me amused. The second most important role was that of Dawood Ibrahim played by Shraddha's real sibling Siddhant Kapoor but unfortunately Lakhia's directorial doesn't utilise the character. He is clearly a misfit and fails to deliver the threatening performance of a don, instead, he looks funny. Ankur Bhatia who essayed the role of Haseena's husband has not much to offer. There was abundant scope of thrill in the movie but was left vacant. It is striking to see that till end Dawood was her pillar and gave all possible assistance to her. Pounding background score by Amar Mohile is chilling and will remind you of Sarkar franchise. 
Another worrying element of Haseena Parkar is its open-ended touch. Lakhia has played it safe and the reason is not unknown. His partial and empathetic approach towards Haseena have marred the outcome on the screen.