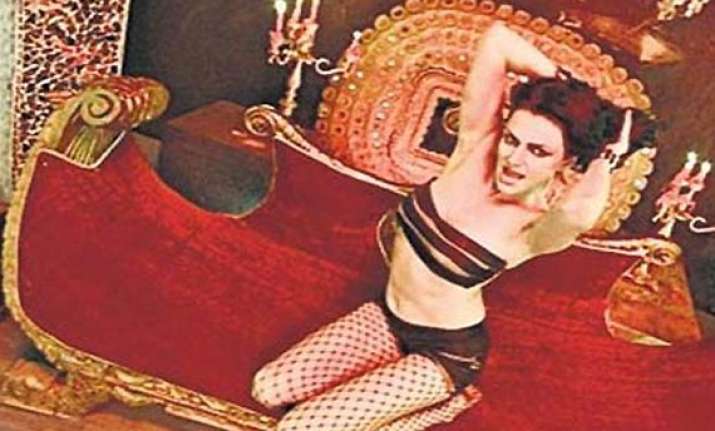 Mumbai, June 9: The censor board has denied permission for use of  Yana Gupta's hot item number in the promos for Murder 2 film, says a media report.

Yana Gupta's item number, Zara kareeb se, will not be shown on television as part of the movie's promos, thanks to the Censor Board's objections. The board  found the song to be too horrific, especially for the below 18 audience.

Confirms director Mohit Suri, "Yana will not be shown in the item number for the promotions on the small screen. Her song was not only found hot to handle but too gory and suggestive, too."

According to him, the song was extremely in-your-face. "There are torture chairs, chains and leashes. It was felt that the concept itself is not suitable to be viewed by everyone. The graphics are explicit. It needed an adult certification and on television you cannot monitor the audience," he adds.

However, the raunchy song still remains in the movie. But, for promotion-on-television sake it was re-shot with the movie's lead pair Emraan Hashmi and Jacqueline Fernandes.

Says a source, "When it was realised that the visuals cannot be aired but the song can, the makers decided to have the track picturised on the lead pair."

Producers Mahesh and Mukesh Bhatt and the director have already had their hands full with the censor folk with Murder 2, which they claim is as bold as it can get. Meanwhile, you will have to wait for the movie to see Yana zara kareeb se!

Grapevine has it that the hot item babe has stripped more than 95 percent for her new item song and her outfit in the song hides only her assets.