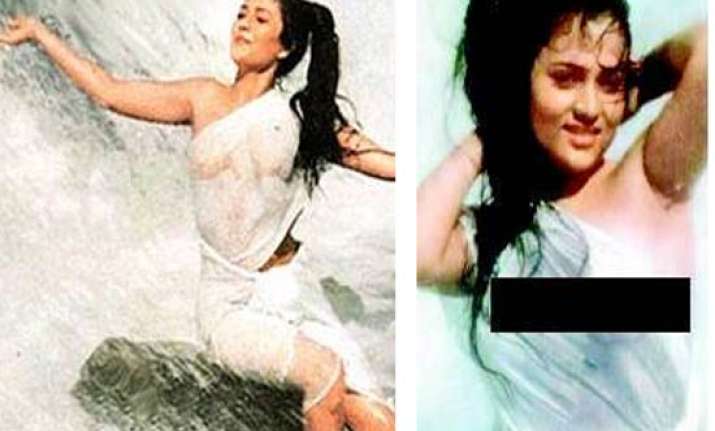 Raj Kapoor's granddaughter Kareena Kapoor is going to do the revealing wet scene that her grandpa had conceived and got it done from Mandakini in Ram Teri Ganga Maili, says a media report.Mandakini's famous wet white saree scene under a waterfall in 1985, has now travelled a full circle.

About 28 years after the scene captured the imagination of India and the mafia, it is all set to be enacted by Kareena Kapoor, Raj Kapoor's grand-daughter.


Kareena has given her nod to Ekta Kapoor's Once Upon A Time in Mumbaai sequel where Akshay Kumar plays a role inspired by Dawood Ibrahim.Kareena plays his love interest, that is, Mandakini.

Mafia folklore has it that the gangster was infatuated with the light-eyed Mandakini after he watched the famous waterfall scene repeatedly.Naturally, Milan Luthria cannot make his OUATIM sequel without touching on the scene in some way.

Insiders say that when Kareena was informed that this scene was a part of the film, she was pretty okay with it.The actress and her director will not comment on it at this juncture because it makes more sense to keep the will-she wont-she do a Mandakini speculation alive.


But a source says, Kareena is not averse to the idea of doing the water scene, so long as it is aesthetically shot. She knows Milan's sensibilities are very good.