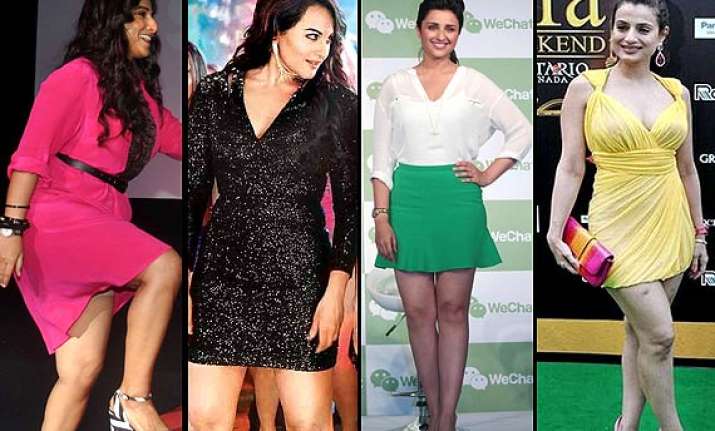 Looking over the top bold and sometimes just graceful, our Bollywood actresses know it all! These B'town divas have evolved with their fashion sense and have learned exactly what would do justice with the kind of shape they have.
That perfect 36-26-36 measurement is just a few numbers now and Bollywood actresses know how to be comfortable in their own skin whether pompous or petite.
Here follows the list of Bollywood actresses who possess way too fat legs but still do not shy flaunting their untrimmed body and keep their sensuous charm alive. Take a look!