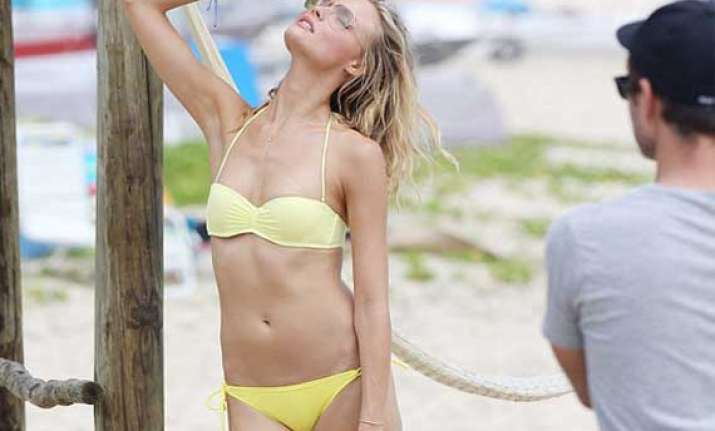 She is obviously an old pro at bikini shoots having modeled since she was sixteen, the Polish beauty still remained focused as her stylist did her hair - pulling her beach curled blonde tresses up into a whimsical bun.
But she just couln't let go of her pink I phone. She was hooked on to it as an when she got the time. The 28-year-old model spent almost her entire shoot in St Barts texting on her phone on Thursday.
She showed off her slender figure in various two pieces looking absolutely stunning.
---
The 28-year-old could stay on her iPhone as there was someone to do everything for her - including applying oil to her amazingly toned legs
---
---
She looks sexy as hell in this mis matched sporty look.The blonde looked like word's most exotic athlete as she walked along the shore
---
---