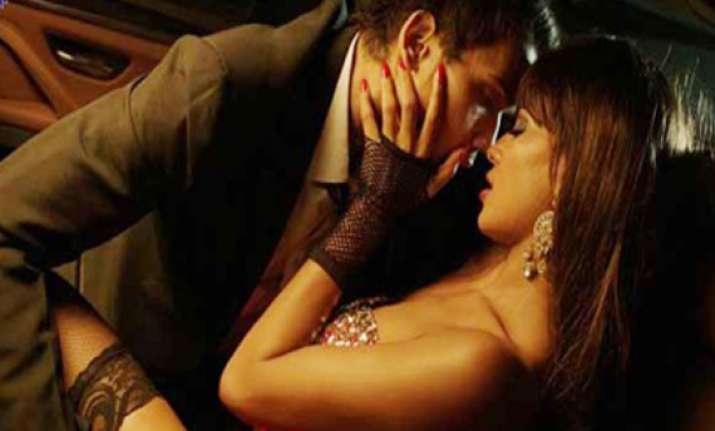 Mumbai, Sep 27: Pakistani actress-turned-singer Veena Malik   is  leaving no stone unturned to popularize her album "Drama Queen". The actress has  done a raunchy and steamy kiss scene which looks zippy and full of sparks.
The passionate lip lock is surely to attract many eyeballs, as Veena looks in a never seen before Avatar.
She has already mentioned that the song is gamy and sexy and the pics from the teaser show the same. The third teaser of Drama Queen will show a flicker of it.
Expressing her joy on her first single that has already started creating ripples, Veena Malik tells a daily, "I think kisses are very important and ridiculously beautiful expressions. It is such a beautiful expression of how kisses of all kinds can cure the world with love and joy."
Earlier the actress said that the album is for the homosexuals, and dedicated it to them.