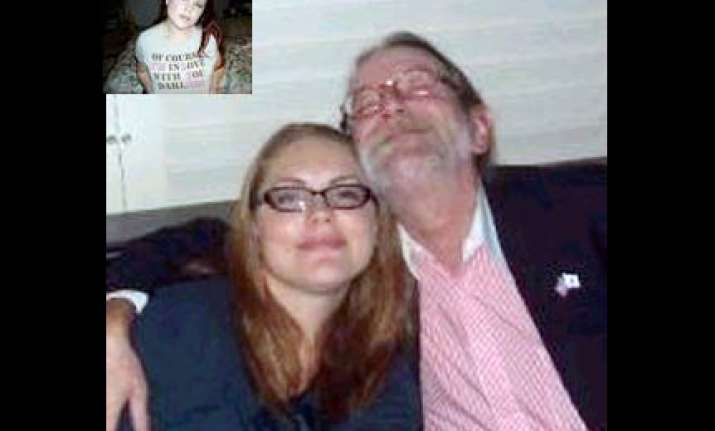 A Google search has reunited a father with the daughter he has been trying to track down for three decades.
April Antoniou, 30, of Newnan, Georgia, and her father, Scott Becker, of Wichita, Kansas, have been making the rounds of television news and talk shows since their Internet-aided reunion this month.
Antoniou and Becker told Atlanta television stations WGCL-TV and 11Alive they had been independently trying to find each other for years but with no success.
Antoniou said she had frequently turned to Google but had no luck because her father's name is relatively common and she knew very little about him.
But when she typed "Scott Robert Becker Looking for April" into the Google search box a few days ago it landed her on a website created by her father seven years ago www.aprilbecker.com where he had left a message:
"Dear April,
"When you read this, please send an email to: april@aprilbecker.com
"I'm your Dad and I would really like to talk to ya.
"When I get your email, I will ask you a couple of questions that only you would know so I can filter out the crazies out there.
"By the way, You have a lil sister that REALLY wants to talk to you :-)
"Dad Scott Robert Becker"
Becker told the local television stations he had been looking for April ever since he divorced her mother a few months after April's birth, even spending tens of thousands of dollars on private investigators.
"I could not find her. I could not find her mother. I couldn't find April and I looked and I looked and I looked," Becker told WGCL-TV.
"So, I thought maybe one day my daughter will Google her name and maybe she will find me that way," he said.
Becker said that after receiving an email from his daughter he confirmed her identity by asking personal questions such as her mother's maiden name and her birthday.
Antoniou, who has two children of her own aged four and six, and her father reunited at an Atlanta restaurant last week.