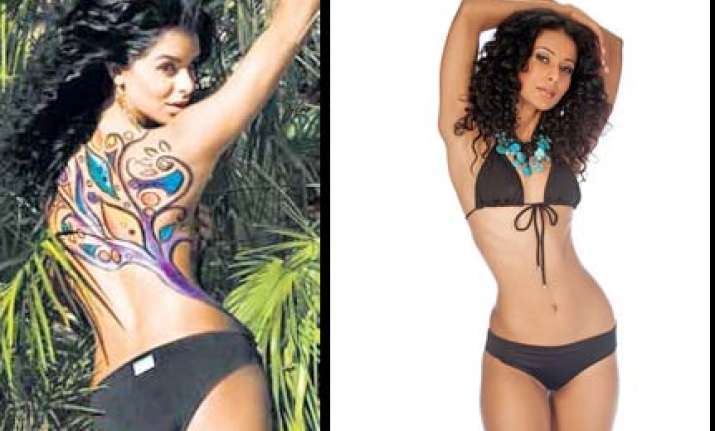 Miss Universe Organisation owner Donald Trump defended the recently released official photos of the 83 pageant candidates, which drew flak from critics for featuring several of the contestants in topless poses, covered only with body paint reports MidDay.
The media giant said he finds nothing wrong with these photos as "we are in a different age."
"They are a little bit sexy, but I'll tell you what -- everybody's watching so I have nothing against it. The Miss USA pageant and the Miss Universe pageant just got renewed for three years by NBC. The ratings have been terrific. If you look at Miss America, it's now off-network television -- and we're doing better than ever, so I really have no problem with it," Donald said.
Critics question the organisation's intention for the concept of the photo shoot. Among those who posed topless during the Las Vegas shoot with photographer Fadil Badisha were Miss Trinidad and Tobago LaToya Woods, Miss USA Rima Fakih, Miss Ireland Rozanna Purcell, and Miss Japan Maiko Itai.
LaToya posed by the Mandalay Bay poolside with her floral body paint, bikini bottom, and high heels. She kept the private part of her torso hidden with a little help from "pasties." Meanwhile, Rima, wearing a skimpy bikini bottom, cupped her breasts and flaunted her painted back.
Angie Meyer, who previously worked with the Miss Universe Organisation, was appalled with the photos as it puts the candidates "in an extremely compromising position."
By making use of the topless concept, the competition has turned into a "playboy-esque masquerade," said Angie.
In a statement, however, the organisation echoed Donald's contention that the photos are permissible in culture, as "the contestants who compete at Miss Universe are diverse... [representing] more than 82 countries around the globe. Many of their cultures embrace nudity."
Although Miss India Ushoshi Sengupta  did not pose topless at the Miss Universe shoot, steamy shots are nothing new for the 21-year-old Calcuttan. The leggy lass has often posted her hot pics on her Facebook album. We give you a sneak peek