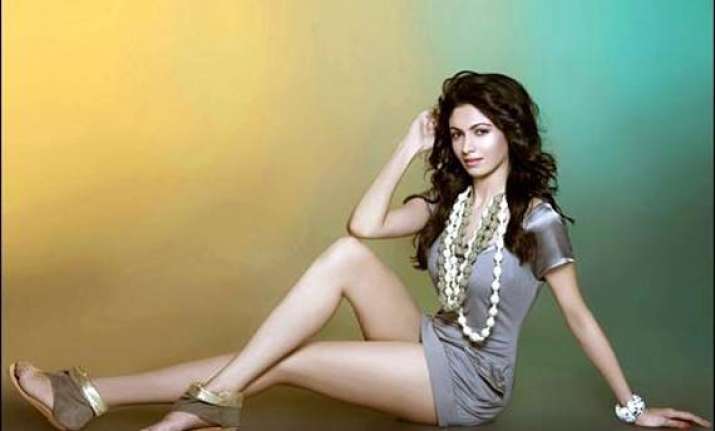 Mumbai, Nov 27: Simran Kaur Mundi has come a long way since the time she used to organise  multiplex tickets for Bollywood stars. The Miss India/Universe 2008 winner will make her debut with  Jo Hum Chahein.

Before winning Miss India crown, Simran used to work at a Mumbai multiplex where it was her job to organise tickets for the crème de la creme of Bollywood, reports Mumbai Mirror.
After doing her MBA, Simran was keen to do a corporate job and immediately grabbed an opportunity to work as a guest relation manager with a multiplex in Andheri.  "Simran never saw herself being part of the glamour world. She was more than happy in settling for a corporate job", says a friend.

Simran's job entailed organising tickets for A-listers, from actors to film producers, but she never harboured the thought of getting into films. Until of course makeup gurus Bharat & Doriss spotted her on one of their visits to the multiplex and offered her a ticket to the Miss India pageant.

After winning Miss India crown,  Simran was busy with modelling assignments which eventually led to her first film project, Jo Hum Chahein, produced by Aman Gill.
There too Simran was head for a surprise. It turned out that Aman, who had shortlisted her, used to call her for tickets as well.

Simran told Mirror, "My life changed completely after I won the title. I used to deal with lot of people in the industry when they had to book tickets, one of them was Aman. When I was shortlisted for Jo Hum Chahein and went for the last rounds of auditions, I couldn't believe that he is the same person for whom I used to book tickets some years back!"

Says Aman:  "Yes, I do remember calling her up to book tickets for the stars. We were looking for a tall, fair girl for the film and she was apt for the role." Talk about being at the right place at the right time!