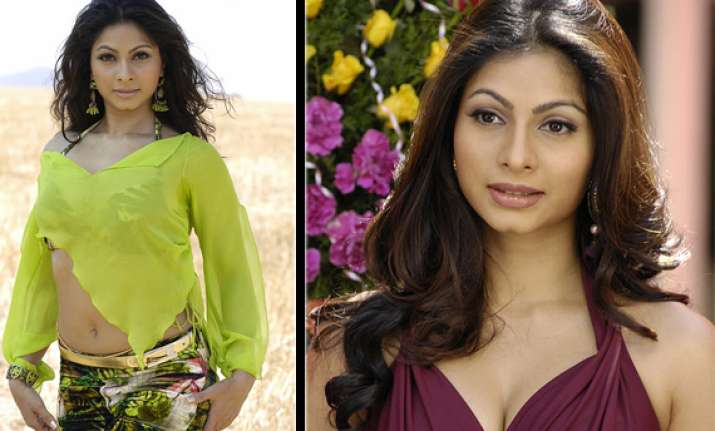 Kolkata's Tollywood hottie Tanisha Mukherjee appears in a comedy dhamaka 'Be Careful' directed by Chandrakant Singh which hits the theatres on October 21.

The film, starring Rajneesh Duggal, Tanisha Mukherjee, Tulip Joshi and newcomer Zaid, is based on a story where Rajneesh and Zaid, two married men go to Bangkok on holiday and stay in a hotel, where only couples are allowed. The manager of the hotel, Rajpal Yadav, makes sure this rule is enforced.

So Rajneesh and Zaid hire two sex workers and disguise them as their wives. But somehow, the police recognize the two women as streetwalkers and detain the four of them.




The film as a bevy of comedians including Johnny Lever, Rajpal Yadav, Sanjay Mishra, Hemant Pandey, Asrani, Shakti Kapoor, Snehal Dabhi, Mushtaq Khan, Pankaj Jha and Tiku Talsania.

The United Colours Entertainment film was shot for 40 days in a number of locations in Thailand, including Pattaya.

During the shooting,  director Chandrakant Singh was in for a rude shock when his shoot at the Ragdagri Police Station was stalled prematurely.




Said Singh: "In Bangkok, the judiciary is the main authority and everything is managed by the magistrate. He is the one who has the final say in all matters. So in the evening, when we were about to take the first shot of the day, a magistrate from the area landed up on the set and demanded to see the script. After reading the English version, he claimed that since Thailand's police were not like India's, he couldn't allow us to go ahead with the shoot."

Apparently, the magistrate had major issues with a part of the script, where the four protagonists were detained and made to sit on the floor of the police station.

However, the Bangkok police were very cooperative and even provided their uniforms to the film crew. The next day, the shoot was completed on a makeshift set within a few hours.