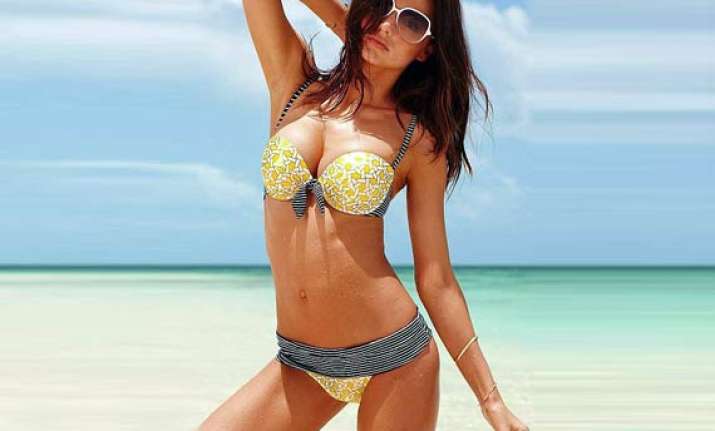 London, Aug 24: Supermodel Miranda Kerr has revealed the secret behind her beauty, reports The Daily Mail.

The model who catwalks for lingerie label Victoria's Secret just weeks after giving birth, says  her secret beauty regime consists of a daily dose of coconut oil.

After the 27-year-old model's revelation, sales of  coconut oil  have soared.

Health food store chain Holland & Barrett have claimed that the model's confession is behind a boom in coconut sales across the nation.

Last month Miranda, married to actor Orlando Bloom, who gave birth to their first child Flynn in January, revealed that the secret behind her svelte body was a daily dose of coconut oil diluted in green tea or drizzled over salads.

The Australian-born star and fan of nutritional supplements said that she attributed her blemish-free skin and glossy hair to taking four tablespoons of the 'healthy fat' every day.

'I've been drinking it since I was 14 and it's the one thing I can't live without,' she said. 

Since then, sales at Holland & Barrett's 625 UK stores have shot up by more than 50 per cent.

A store chain spokeswoman told trade magazine The Grocer that stocks were now in short supply and Holland & Barrett had upped its order to meet growing demand.