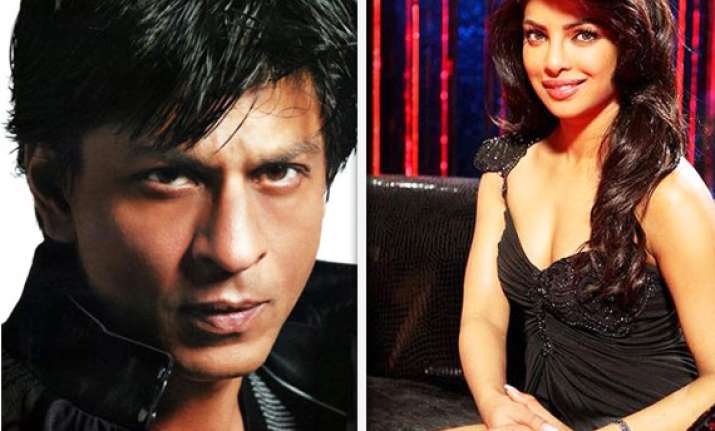 Mumbai, Feb 1: Bollywood gossip cats say superstar Shah Rukh Khan had a 15-minute long talk with Priyanka Chopra in a corner at Sanjay Dutt's bash, and the explosion took place soon after., says a media report. 

The report said, Shah Rukh and Priyanka Chopra spent some time together alone. The two sat for a while in a corner table. As it was in the wee hours, a lot of guests had left the bash, says the report .

And those who were around let them have a quiet table to themselves.

But in the wake of the buzz about PC and SRK's close bonding, onlookers noticed the duo all by themselves.

Later Priyanka left and after a while the SRK-Shirish fracas occured.

Both the stars had arrived at the Juhu nightspot after attending an awards event. They arrived separately. But once at the venue, Shah Rukh and Priyanka chatted animatedly for a while.

The report quotes a source: "They spoke at least for 15 minutes. As they had arrived only after 3.30 am, many guests had left. And those who were still around preferred to keep a distance from their table."