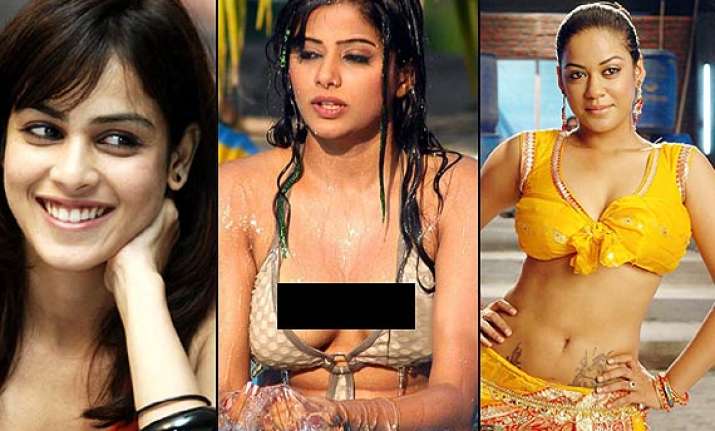 As they say there is a cost of everything you achieve, our Bollywood stars too get this stardom and sometimes pay a much bigger amount.
Amid the glamour and this razzle-dazzle of the industry, what also come are a few uninvited blunders, criticisms and sometimes totally unexpected situations. While film industry has never been considered safe for women, there are a few actresses who had face sexual harassment and molestation in public.
Whether it is done under the force of super liking by a fan or with an intentional-planned strategy, sexual abuse or molestation remain the most horrendous acts that a woman has to suffer through, no matter whether she is a common lady or a raving personality.
From Nagma, a popular starlet who recently got molested in public to other South Indian divas like Shriya Saran and Hansika Motwani, here follow the list of south Indian actresses who had to face sexual harassment publicly. Take a look!
Nagma
Nagma, who is contesting Lok Sabha election this year from Meerut, had to suffer molestation by her own party man recently. Local MLA Gajraj Sharma kissed her in public and tried to get even more close to the lady.

Shriya Saran
In the year 2008, when the actress was coming out after offering prayer at the famous Tirumala temple, a fan molested her and tried to go over the board. Though Shriya slapped the man, such a stint that too at a religious place is completely shameful.
Nayantara
When the busty actress went to attend school function in Chennai, the crowd went gaga over her and many tried to have a grab of the lady. Even the cops couldn't control the situation and Nayantara somehow rescued herself and left the place.