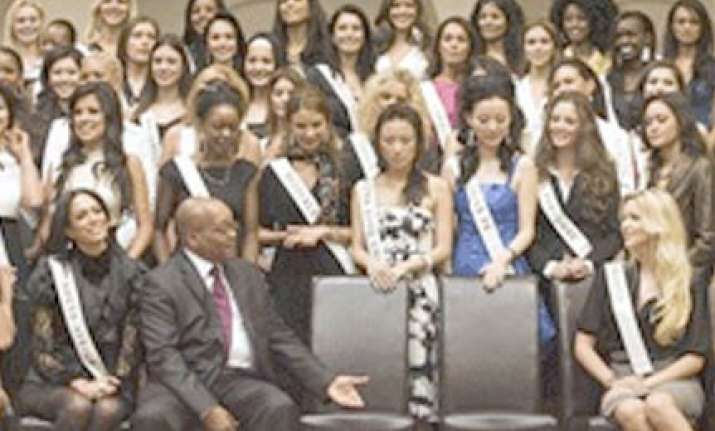 South African President Jacob Zuma met the Miss World contestants at the Presidential Guesthouse in Pretoria.
The women are in South Africa preparing for the pageant, which takes place in Johannesburg next month.
A jovial Zuma was all smiles as he welcomed the 112 contestants together with the reigning Miss World to South Africa.
He said the Miss World pageant played an important role in promoting peace, love and prosperity because the women were world ambassadors.