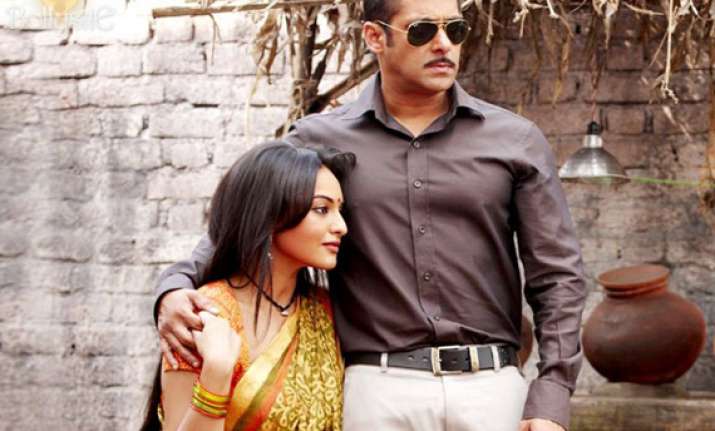 Mumbai, Jan 22 :  Dabangg actress Sonakshi Sinha, who is also the brand ambassador for Sohail Khans CCL team Mumbai Heroes was missing in Sharjah where the opening matching took place, says a media report.
 
While Genelia Dsouza and Kangana Ranaut were present to support Salman on the dais, sonakshi's absence set tongues wagging, the report said.
 
This is not the first time Sonakshi has skipped a Salman event.
 
The actress also missed his birthday bash in Panvel earlier this month, and a film trial hosted by the Khan clan Kangana and Asin attended.
 
The report quoted a source as saying,  Sonakshi is a part of Dabangg 2 and the Salman brigade. But her constant absence from his events has definitely raised a few eyebrows.
 
Though shes in the middle of a shoot, she could have flown down for a day.
The source adds that Kangana's addition to the brand ambassador team could have something to do with it as well.

Sonakshi and Kangana aren't really friends. They are mere acquaintances.

Kangana is closer to Genelia; if Sonakshi was present, she would have felt left out. It perhaps made sense for her to miss the opening ceremony.

However, Sonakshi's close aide refutes a rift between Khan and her.

The close aide said: " She has been really busy with the shoot of two films Lootera and Rowdy Rathore.Since her dates had been blocked in advance there was no way she could skip work.

"Even for Salman's birthday, she personally called and explained why she couldn't make it to Panvel.

"As far as Dubai is concerned, her dates were with the producers and she didn't want to cause them any monetary losses."