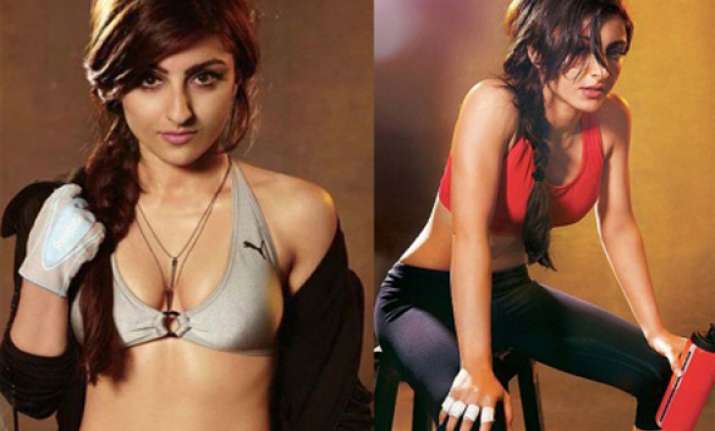 Mumbai:  Little sis of Saif Soha Ali Khan shows off her perfect 10 body on the cover of the June edition of FHM magazine. 
Soha Ali Khan has posed in lingerie for Maxim India in the past. After that she hasn't appeared so hot in other photo shoots. But FHM India has pulled off one now.
In a candid chat with FHM, she talks about her tantrums, saying that she's quite a princess in real life and has no qualms behaving like one from time to time. 
At the same time, she is realistic about her career that never quite took off and her physical appearance which is not quite perfect.
She even reveals the secret behind her near-perfect body, giving credit to "squats and yoga".
Being in a steady relationship with actor Kunal Khemu, the actress also talked about love and spouted the wisecrack, "long distance doesn't work and neither do high-school romances." says a wiser, fitter Soha.
While the cover has garnered mixed reactions online, she's been criticized for looking self-conscious, but we're just impressed by that torso.