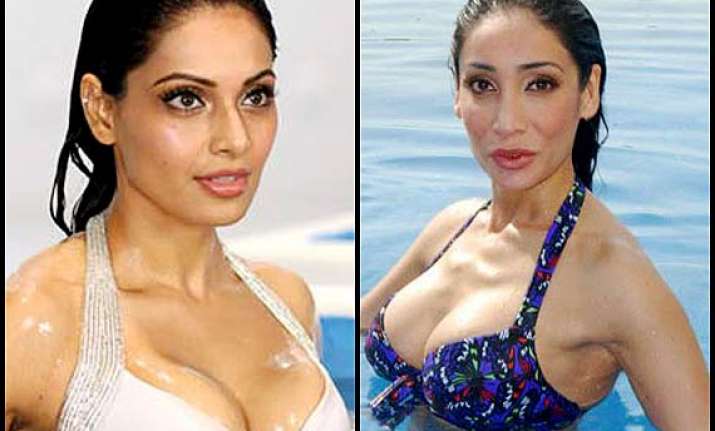 Sofia Hayat, who created a lot of hoopla last year with her controversial stints in the popular reality show, Bigg Boss 7 has once again managed to gain the lime light.
This time though through her rather eye-bulging twitter post.
Sofia, who surely knows how to remain in the public eye tweeted recently that she admires Bipasha so much that she can even go lesbian for her. Her tweet says: "I would love to play a lesbian with Bipasha."