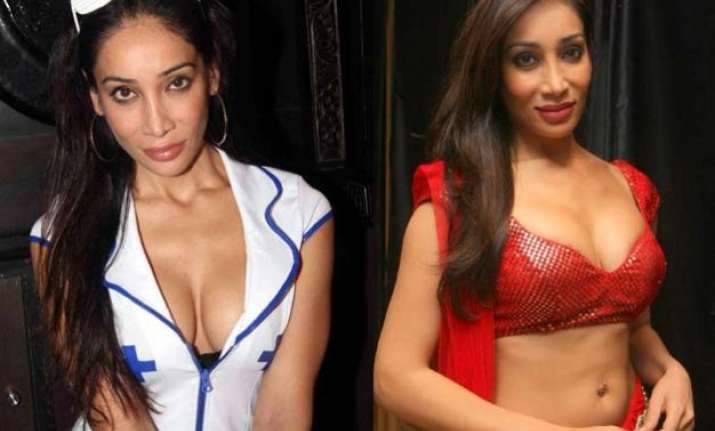 Sofia Hayat, who was last seen in popular reality show Bigg Boss, has again hit the headlines with her controversial act on Twitter.
The British actress and model tweeted a completely nude picture of herself on the micro blogging site. And it was her way to protest against the porn ban in India.
Bollywood stars like Sonam Kapoor, Kabir Khan and Imran Khan have commented against the regressive ban but Sofia Hayat chose a rather unique way to express her stand.
However, her act was apparently a bid to break the Internet rather than a real protest against the ban on sexual content.
"Sorry for the porn ban, here is a pic to make you feel better. on my new app..launching soon. #notporn #sensuality," she tweeted.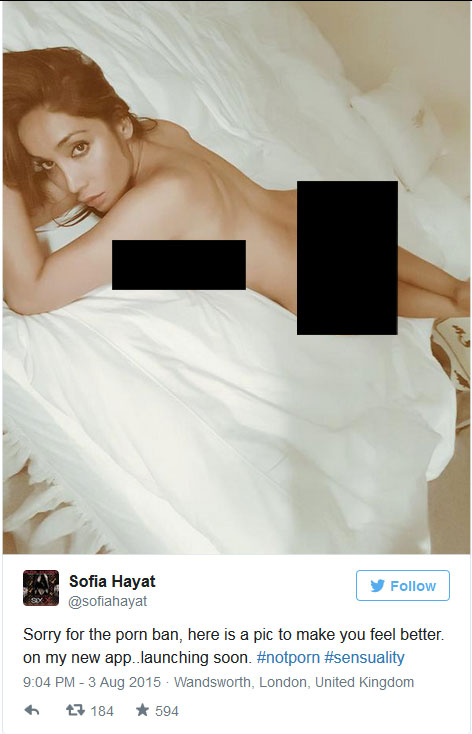 While Sofia Hayat's nude pic was a non-violent way of protest, the model also posted demeaning things against porn-star-turned Bollywood actor Sunny Leone. Here is what she tweeted: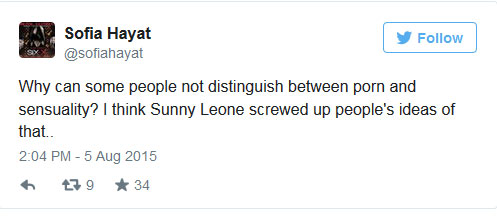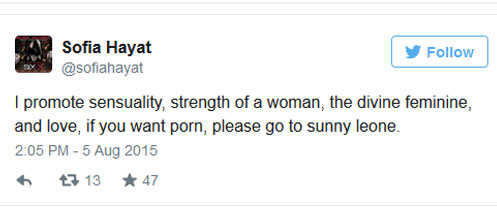 Her tweets look like an easy way out to bash Sunny … for being a porn star.  
In the past, item girl Rakhi Sawant has also said derogatory things about Sunny Leone and her entry into Bollywood.
We guess both Rakhi and Sophia's reasons are the same, i.e. Sunny is probably eating out their market and fan base.
Well! Porn ban is here to stay but meanwhile acts like Sofia Hayat's can keep the people entertained.