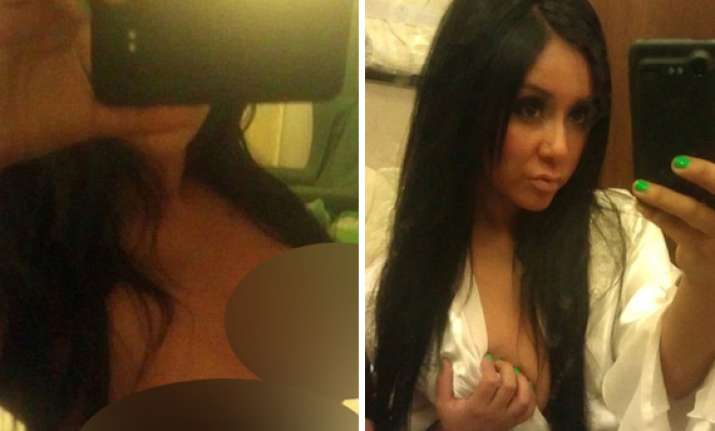 New Jersey:
Photos which appear to be of the Jersey Shore star 'Snooki' disrobing have been circulating online.
While the pictures certainly look like the dramaqueen at first glance, it's still unconfirmed if it's really her.
The first photo is of a woman,  nearly 24-year-old, is wearing a white robe.
In the next, we see her  looking seductively into her own mobile device, as if she's taking a self-portrait.
The next shot shows the robe being opened to reveal private parts, which have been blurred.
The third picture in the series is a close up of a girl's full nude body. Again, the private parts have been hidden.
Snooky's first child with fiance Jionni LaVelle is due in September.
In March, the heavily paid  reality TV star tweeted a funny photo of herself pretending to be heavily pregnant.'OMG I finally sprouted a bump!' she joked.