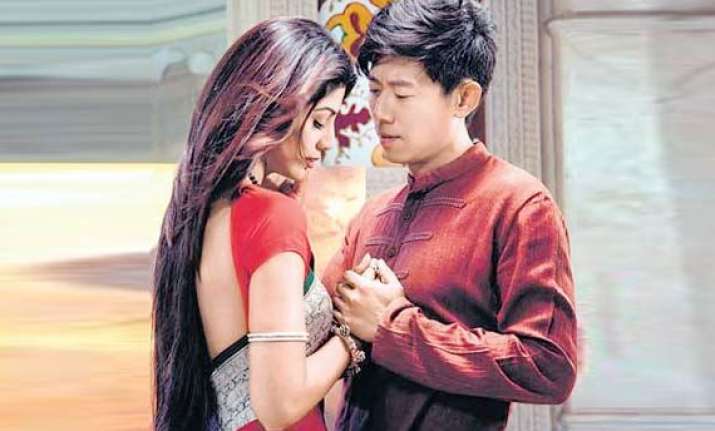 The actress has indulged in some intimate scenes in her next movie 'The Desire: A Journey of A Woman'The last time we saw Shilpa Shetty on the big screen, she was prancing around on a beautiful beach in a two-piece with John Abraham and Abhishek Bachchan for company.

And though her Dostana act attracted more eyeballs than she could have imagined, the Bollywood beauty is definitely in the mood to display more than just her much-envied figure. Shilpa, who is playing an Oddisi dancer in her next film The Desire: A Journey of A Woman, has apparently indulged in some seriously bold sequences with co-star Xia Yu in the film.

"I had no qualms in doing these scenes as these sequences are an integral part of the film, and have been aesthetically shot," says Shilpa.




Daring notes

It does looks like one of the most interesting characters Shilpa has essayed in her 17-year-long career. Which is why it is not surprising that the actress would go to any lengths to make herself look convincing enough on screen.

Says a source, "In the film, a world famous Chinese painter is madly in love with Shilpa's character Gautami, but she does not really respond to him. These sequences are a part of the story building up to how far their friendship goes."

The actress, who has been looking for a substantial script to come her way since her much-acclaimed performance in Anurag Basu's Life In A Metro, seems more than happy with this project. "The film traces Gautami's journey through a number of years. The love story is beautiful and the passion between the two characters is almost like a painting. I would say that it's my character Gautami, who is bold, and not the scenes per say," explains Shilpa.