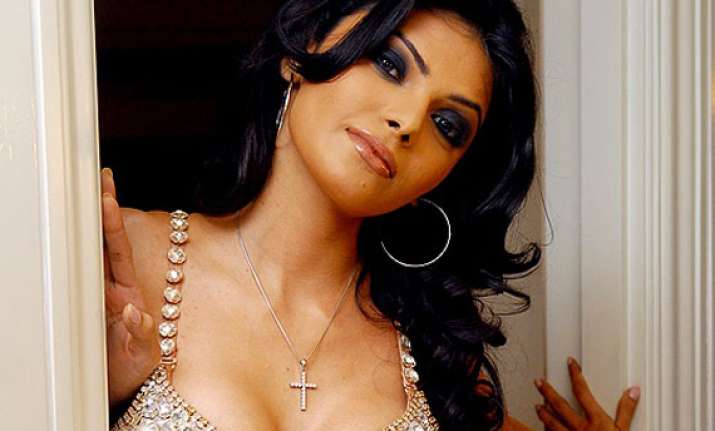 Mumbai, Oct 29 : As if the sensuous shoot for Playboy magazine was not enough, Bollywood hotty Sherlyn chopra is back with yet another hot news to storm the nation.
The model is now taking a step towards the silver screen and has signed Kama Sutra, which would be directed by Rupesh Paul. The flick will be in 3D and  Sherlyn will be the leading actress in this erotica.
The director was impressed with Sherlyn's striking Indian looks and her daring outlook.
Though the director finds it to be a challenge to portray Sherlyn as a Kama Sutra player, considering the CBFC regulations, he has however promised to make good use of Sherlyn's good looks and aptitude.
Sherlyn says, her role in Kama Sutra 3D is nowhere close to vulgarity. Nudity is not vulgar, she says. "It is a form of art and an expression of the mind". Sherlyn considers herself not only a bold personality but also believes that this film is going to change people's  perceptions about sex.
Apart from Sherlyn, other  prominent Bollywood actors will be roped in the flick.