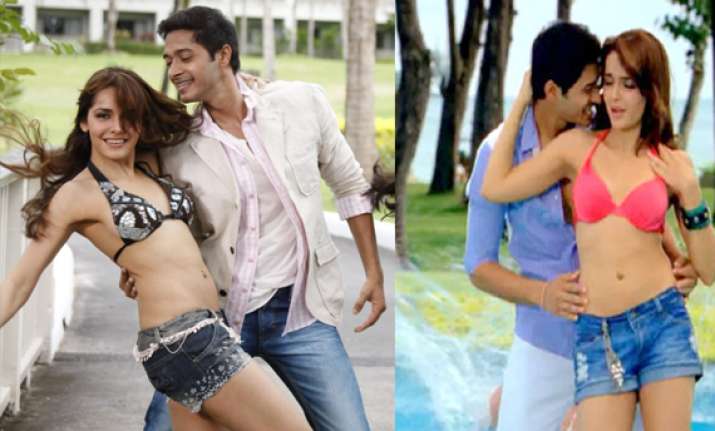 Mumbai, Apr 25:
Actor Shazahn Padamsee has displayed her bikini bod in Housefull 2, and in the bargain she has cut a three-film deal with Siddharth Jain's IRock Films (known for Ragini MMS and Rock The Shaadi). The first film Disco Valley is expected to go to the floors next month, says a media report.
This will be Shazahn's first film as a solo heroine. "Yes, and it's a mad venture", says the actor. "It's going to be a cult film about a group of friends on their way to a party called Disco Valley."
Shazahn says, she was apprehensive about sporting a bikini in Housefull 2.
"I had my doubts when I first heard about it. Then I remembered that sajid Khan had shot Deepika and Lara quite beautifully in Housefull. The scene where they emerge from the water in a song was the film's hottest moment. Sajid was going to shoot me the same way. People have loved my look and have found it appealing. In fact, when I was told about it, I worked hard on my body."
"I was also apprehensive about people accepting my new avatar because of the girl-next-door image I had in 'Dil Toh Bachha Hai Ji'. But all my fears have now been put to rest. Also as an actor, I want to try my hand at everything. I love exploring new areas like a kid in a candy store."