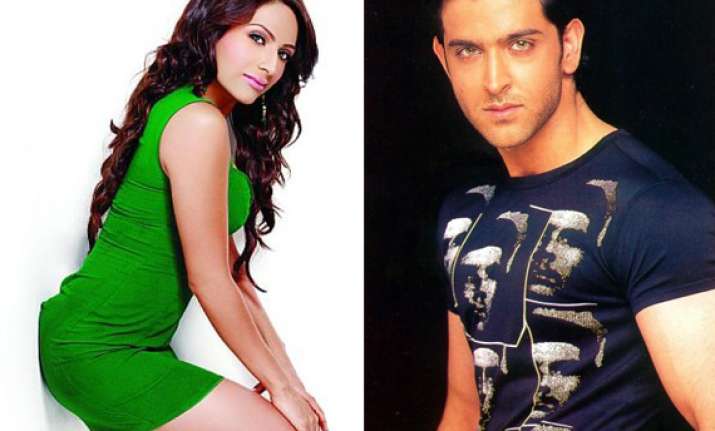 Mumbai, Jan 14: Model Shaurya Chauhan  has a dare-to-bare attitude and she had posed provocatively with a male model for a commercial. 

Now Shaurya is ready to make debut in Bollywood in Hrithik Roshan's Krrish 3.

Says Shaurya: "It's one of my biggest films so far and I am happy with my role.  I am sure audiences will love my look in the film".

Shaurya plays the female protagonist in the film.

Apparently,the Roshans were on the lookout for an edgy actor and had approached several senior stars before the role was offered to Shaurya, the report said.

The makers were in talks with Chitrangda Singh who wasn't satisfied with the role, while Jacqueline Fernandez had reservations about kissing Hrithik.

Rockstar girl Nargis Fakhri too turned it down.

Says Shaurya: "I am aware of all the developments, but I don;t want to get into any controversies about who rejected the role. I was Hrithik's and Rakeshji;s choice."

Shaurya is however hesitant to talk about her kissing scene with Hrithik.

"I can't comment on that at the moment" , says Shaurya.

"My look is being styled by Hrithik, who is actively involved in the making of the film. He is on the sets everyday and has watched every scene of mine," she says.

Shauryas other Bollywood film, Sabki Bajegi Band, will trace the rise and fall of a supermodel. But the similarity with the film Fashion ends there, assures Shaurya.