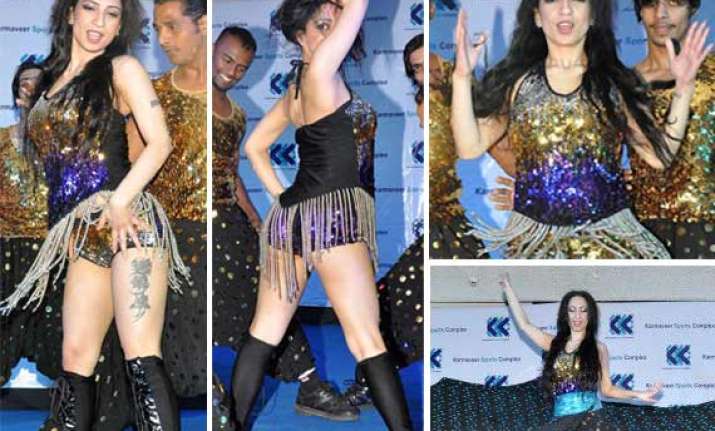 New Delhi: Ever since, Sunny Leone's 'Baby Doll' has gone viral, offers have been pouring in for the actress to perform at numerous events but look who is stealing the show from her.
Shanti Dynamite, the Indian origin adult film star, was here in the country and was seen performing on Sunny Leone's item number at an event leaving all people present there with their jaws open. 
With some more energy and some additional latkas–jhatkas, Shanti took the item number to a new level altogether. Donning a shimmery outfit, Shanti set the stage on fire and for a moment made all admirers forget her favourite Sunny. 
Shanti Dynamite has already hinted over her entrance in Bollywood but nothing official has came at fore. 
But we are sure she is capable enough to give any hottie in town a run for the money. But currently, it's time for Sunny to rethink over her strategy to stay in Bollywood as Dynamite is ready to explode on her!