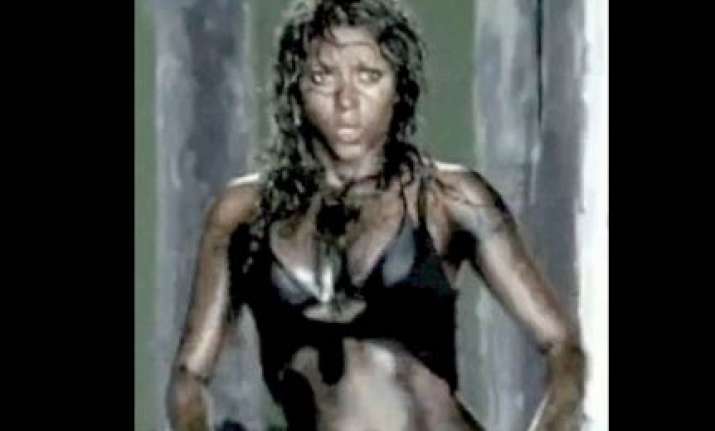 It's been almost a decade since Shakira burst on to the music scene, writhing around in a pool of mud in her famous video Whenever, Wherever.
And nine years on, it seems the Colombian singer still likes getting her hands (and more) dirty, as proven by her display in the video for her latest song Waka Waka (This Time For Africa) - the official World Cup song, reports The Daily Mail, London.
The 33-year-old turns tribal as she gyrates to a drum beat, thumping her stomach and shaking her hips as only she knows how.Covered from head to toe in dark body paint, Shakira shows off her curves and enviably toned torso in a very low-cut top and minuscule wrap-around skirt.
With her dirtied complexion and tousled hair, she could well have crawled her way through another mud pit.
The popstar is joined by African fusion band Freshlyground and a bevy of dancers in the clip that sees her slip into a range of sexy outfits.
Kicking it: The singer wears a revealing ensemble that shows off her incredibly toned figure
In another look, she goes more glamorous in a playsuit-style ensemble and long straight blonde hair.
The video is augmented by footage from football matches and worldwide World Cup celebrations in a number of foreign cities.
English funnyman Frank Sidebottom also briefly makes an appearance, alongside a number of footballers including Christiano Ronaldo, Frank Ribery and Didier Drogba.