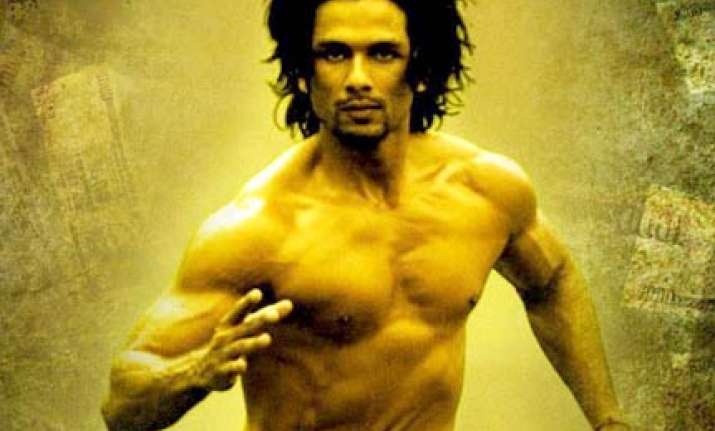 After the Khan brigade, actor Shahid Kapoor now has joined the fitness bandwagon by building eight packs for his next outing 'Chance Pe Dance'.
The 28-year-old actor had to undergo a whole year of hardcore training to get rid of his chocolate boy looks and develop a macho physique for Ken Ghosh's film which also stars Genelia D'Souza.
"He wanted a complete transformation for 'Chance Pe Dance' which took us one year. We started training while he was working for Kaminey and needed to do the horse-running scene," Shahid's trainer Abbas Ali told PTI.
The actor had to change his regular training routine to develop the eight packs under the guidance of Ali, who has been training Shahid for the past five years.
"He is a good student once you make him understand the logic. Since he is a vegetarian, I had to plan out the entire regime differently," said Ali, 34, whose clientele also includes actress Shilpa Shetty Kundra.
During such fitness regime it is recommended to cut down the carbohydrates intake, however, Ali could not ask Shahid to do so as there was no primary protein source (generally meat) in his diet.
The actor had to undergo functional training including lot of sports activities, to strengthen his core and keep his body agile at the same time since he had to dance a lot in 'Chance Pe Dance'.
"He trained for one hour everyday for five days a week. We made sure that his body stays flexible and not harden up so that he could dance in the film," said Ali. PTI