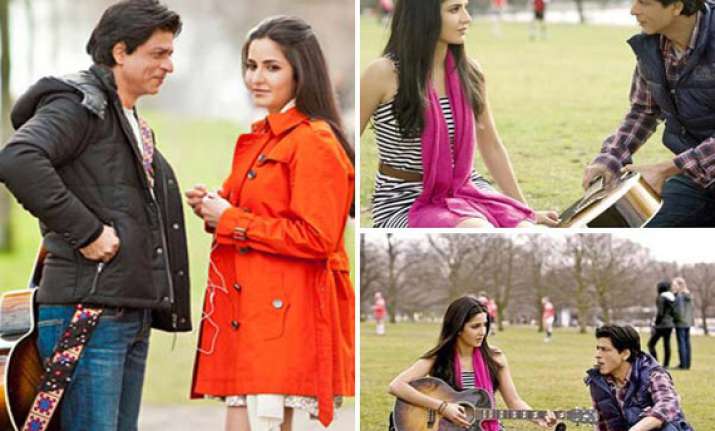 Mumbai, April 15 : The untitled romantic film by Yash Chopra starring Shah Rukh Khan and Katrina Kaif is yet to hit the screen, and even before its release, both SRK and Katrina have been roped in for Farah Khan's next, says a media report.
The report quoting industry sources  says Farah was always going to cast Katrina in Happy New Year that she was planning to make with Shah Rukh.
 The film that had been put on a backburner following a fall-out between the choreographer-director and her actor-producer buddy, has been revived post their recent patch-up.
An industry source said,  it wouldn't take long for Katrina to say yes to Farah's film. They've been very good friends even before Tees Maar Khan came Kat's way.
"It is believed that Katrina was keen that Farah direct her sister Isabel in her Bollywood debut," the source said.
Another evidence of their staunch friendship is when Katrina insisted on Farah to direct the commercial for an international airline of which she had signed up as the brand ambassador.
 "Initially, the agency was planning to get another director to shoot the ad. But at Katrina's behest, they approached and inked the deal with Farah," reveals  the source, adding that the choreographer-director is well aware of Kat's helping hand in clinching that deal.
The  source adds, "Naturally, it comes as no surprise that Farah is casting her opposite SRK."