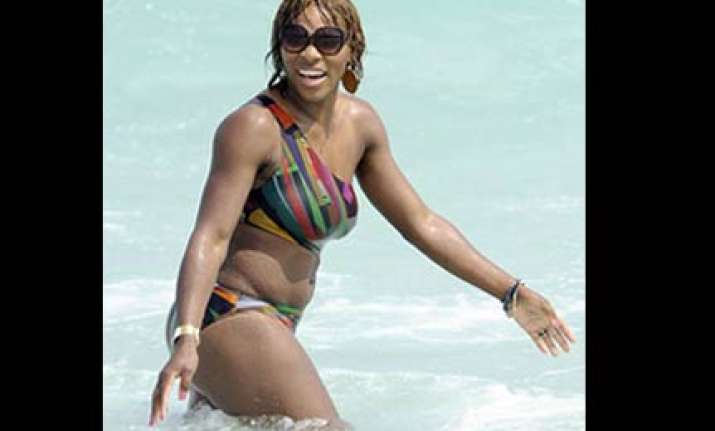 Tennis star Serena Williams put her champion figure on show as she hit Miami beach in Florida on Thursday, reports The Daily Mail.
The 28-year-old frolicked in the surf in a brightly coloured swimsuit that flaunted her incredibly toned physique.
She cooled off in the sea and also took a spin on a jet ski with a friend during her day in the sun.
Serena certainly looked in good spirits which comes as no surprise - just 24 hours earlier she was given the 2009 WTA Tour Player of the Year award.
It's the third time she has won the honour after claiming it in 2002 and 2008.
She was also awarded Doubles Team of the year with her sister Venus Williams.
'It's exciting because I don't think we've won the Doubles Team of the Year award before,' Serena said.
'I won the daily double today and that was cool.'
Serena won the Australian Open and Wimbledon in last year, was a semifinalist at the U.S. Open and a quarterfinalist at the French Open.
The Williams sisters won the 2009 Australian Open, Wimbledon, and U.S. Open doubles titles as well as the doubles crown at Stanford.