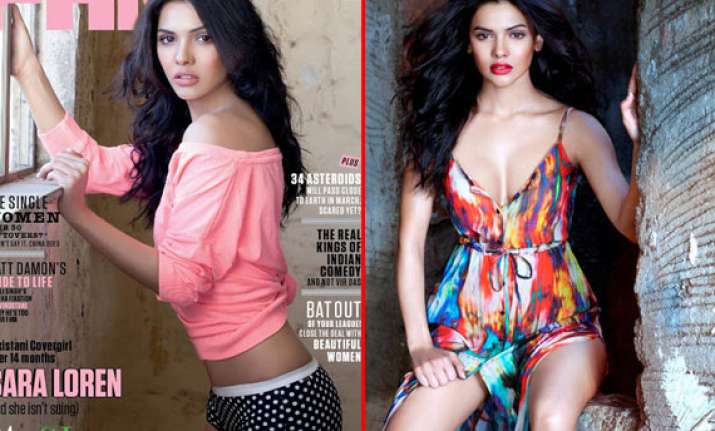 Displaying her bold image with the suspense thriller "Murder 3", actress Sara Loren has done a hot photoshoot for one of the leading magazine FHM for March 2013 edition.
The actress debuted in Pooja Bhatt's romantic flick 'Kajraare'. She has given some bold and sexy scene in
Murder 3 with Randeep Hooda.