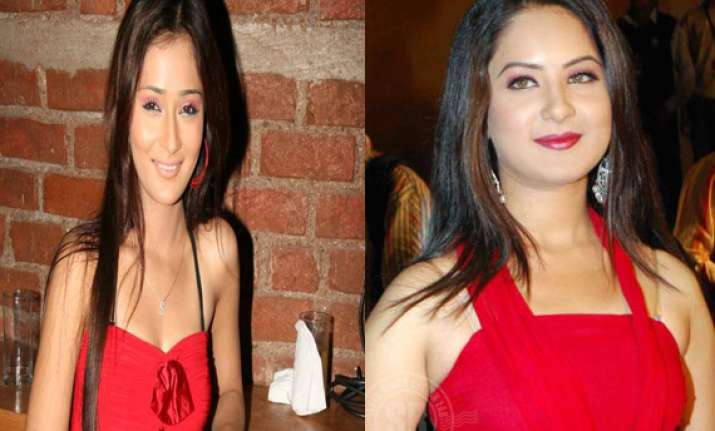 Mumbai : Sara Khan, the actress who entertained TV serial viewers by playing Mona in ram Milayi Jodi and also worked in Bidai, kissed another actress Pooja Bose.
Pooja Bose is the one who plays Vrinda in the serial Tujh Sang Preet Lagai Sajana.
Sara not only kissed her, but also posted the picture on her BlackBerry Messenger.
Seeing this  picture, when a journalist asked her about the pic, she flatly denied at first saying: "what nonsense! This is not my picture,it is a morphed picture!."
But when her spokesperson showed her the picture, she immediately changed side saying "oh! actually, she's my friend. We are good friends and it was just for fun's sake"