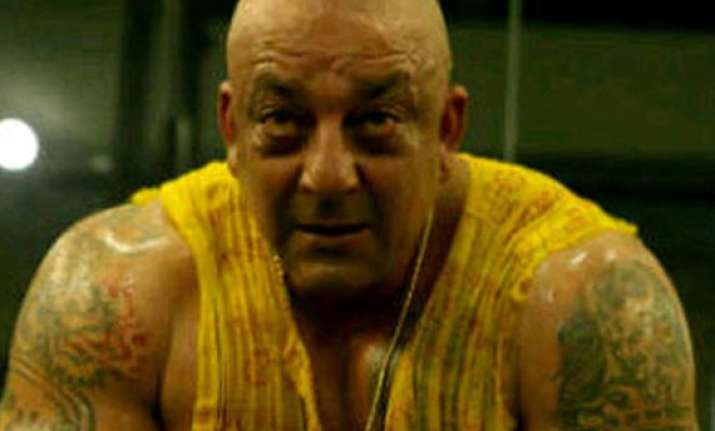 Mumbai, Jan 29: With the success of  Karan Johar's film Agneepath, Sanjay Dutt  has become the new villain in town as the menacing Kancha Cheena.
 
First to congratulate was Suneil Shetty : "I went to see Agneepath with my entire family. My son Ahaan has already seen it twice because Sanju is like God for him.

"My mother,who is very shy,actually called Sanju to tell him how much she loved his performance.

"I thought he was deadly in the film. Everyone looked like a baby in front of him because of the intensity he had.

"I'm so happy Deadly Dutt is back to doing what he does best action! A few days ago,we had a heart-to-heart conversation and I told him,Agneepath is your film, and I have a strong feeling it is going to be a huge success.

"Now I want to see baba to in his Munnabhai avatar again! Its amazing to see how effortlessly he transitions from playing the good guy to the baddest of the bad! "

Says sister Congress MP Priya Dutt : "I loved Sanju's performance. He was brilliant! Kancha stays with you long after the movie is over.

"Sanju is a great actor and has never bothered about the numbers game.He works with his heart and gives it his best.We are so proud of him he deserves it! "

Says actress Karisma Kapur: "Sanjay is out of this world as Kancha Cheena! This performance will rate as one of his best films ever.People will remember his portrayal for a long,long time.No words are enough to laud his tremendous performance."

Says The Dirty Picture director Milan Luthria: "Sanju strides across the screen like an evil colossus in Agneepath.After Gabbar Singh and Mogambo,heres a truly memorable onscreen villain.We were at his house for dinner after watching the film,I told him how incredible it was that Munnabhai could morph into Kancha. He truly rocks."

Says Rohit Shetty: "Kancha is a visually striking villain.He can kill you with his look.Kanchas menacing appearance on screen scares the audience.Sanju has done justice to the character and he will win many hearts in the cinema halls."

Says Ajay Devgn: "Agneepath! Sanjay Dutt! Thats the only thing that strikes me when I watch the film.Sanju is to Agneepath what Heath Ledger was to The Dark Knight."