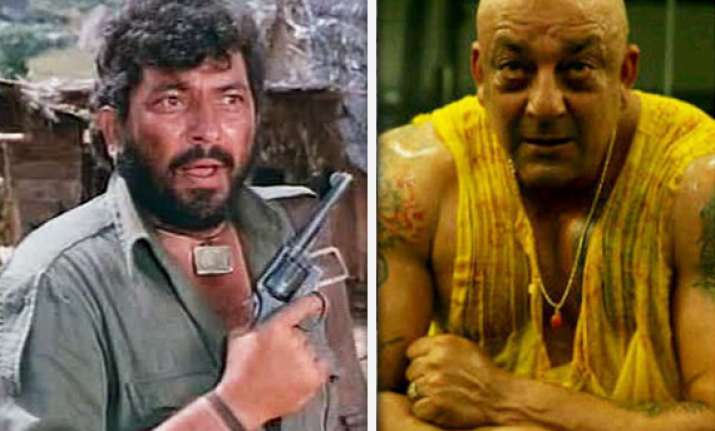 Mumbai, Jan 14: Hrithik Roshan, who is playing  Vijay Deenanath Chauhan, in Karan Johar's remake of his father's 1990 movie Agneepath, admits that Sanjay Dutt's bald, hulky look as the villain, Kancha Cheena, was quite nerve-wracking for him, says a media report.

"Sometimes, I would wonder whether it's the same Sanjay Dutt I know," admits the actor, adding, "A couple of times he looked at me with such rage that I came out of my character. There was one Gabbar Singh, one Mogambo and now it's Kancha."

He also reveals that the film is not very different from the 1990 original, which starred Amitabh Bachchan in the lead role: "The basic story is the same, but the journeys of the plot and the characters involved are different.

On whether Dutt's character overshadowed his role, Hrithik said:  "The whole fight is about a simple, common man and how he beats the heavy, furious man.

"In the beginning, one does get the feeling that Vijay is nothing in front of Kancha. The trajectory of the film should convince you that that's possible.

"If you have an impossible mission in the film, it makes it more entertaining. Had they been of equal calibre, one wouldn't have enjoyed the journey so much."

Hrithik is full of praise for Priyanka Chopa, who plays the female lead opposite him.

"I think what she has done in this film is, I think, her best work till date. She has a small role, but she will make you cry. And she makes you fall in love with Vijay," he says.