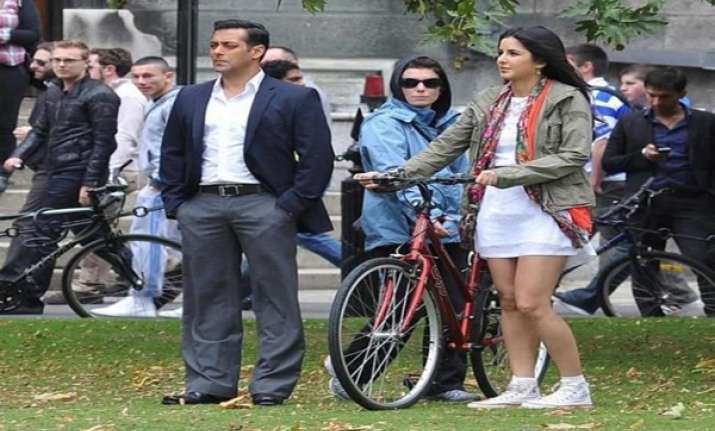 Mumbai, Feb 5: Bollywood superstar Salman Khan has shelved the sequel to his superhit film Bodyguard and is planning to go to the United States from Cuba, to get his brain aneurysm checked, reports HT.
 
In Cuba presently for shooting Ek Tha Tiger, Salman is flying to the US for a thorough health check-up to examine the size of the aneurysm in his head, which results from the abnormal swelling of an artery due to weak walls of the blood vessel.

                         

 
Salman told HT: "The visit has been due for a while. The doctor have successfully treated the trigeminal neuralgia that I was suffering from. But I still don't know how big the aneurysm is. I just pray it has reduced in size, because if it has increaed, I will be in deep trouble. And that will put a lot of people in trouble too. A lot is at stake."
 
Once Salman returns from his  hospital visit in March,  he will begin shooting for the Dabangg sequel, produced by brother Arbaaz Khan.
 
Salman was also working on brother Sohail's Sher Khan, which was to be shot in 3D, but he reveals the film require 24 months more of pre-production work.

                               

 
"We can't start it immediately, though I know the project is superb. So, Sohail is taking his time to complete the pre-production work on Sher Khan. And once that's done, we'll start, even if it's after three years from now. He's started work on a comedy that I'll work with him for. We'll announce it once the details are ready."
 
On the sequel to Bodyguard, Salman said; "There was no story to take forward. It all ended beautifully. It's true that we had contemplated a sequel, but Baby (sister Alvira) and Atul (Agnihotri) agreed with me that there was no point. So, we've now decided to make another film together, but the work hasn't started on it yet."