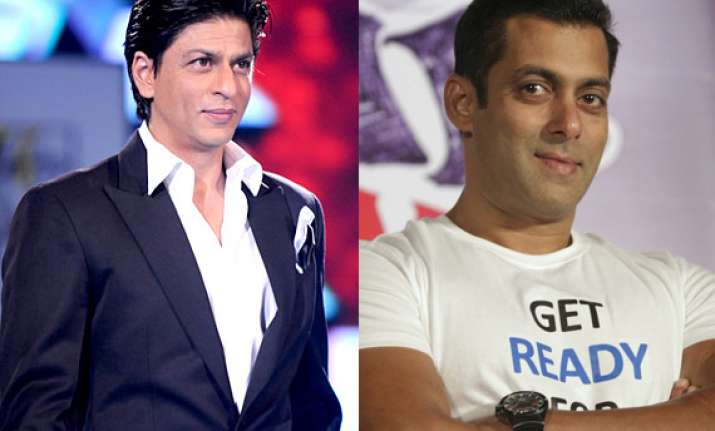 Mumbai, March 13:  Bollywood star Salman Khan has reportedly asked Aditya Chopra,the scion of Chopra family which runs Yash Raj Films, to pay him a rupee more that what Shah Rukh Khan was being paid for Yash Chopra's film with Katrina Kaif,  says a media report.

The report quoted a source as saying: "Before Salman committed to the movie, he asked Aditya Chopra to pay him a rupee more than what SRK was being paid for Yashji's film."

The source said, Aditya couldn't promise this at that moment of time because Salman was also asking for a percentage of the profit as part of his remuneration.

"Aditya explained to him that his percentage of profit share depended on how much the film makes on release. And no one can say for sure whose film will collect how much at the box office."  , says the report quoting the source.

Salman was relieved when Aditya reassured him that they'd give him as fair a deal as he gets with any other filmmaker.

"So Salman need not worry about being shortchanged as compared to SRK," the source said.

Apparently, the three Khans are said to be getting a fixed fee of not less than Rs 15 crore each, says the report.

"The Chopras weren't known to pay anyone's market price earlier. But with the change in the industry, they've agreed to the Khan's fees being divided into a fixed amount and a share in the profits," said the source.

"With back-to-back Rs 100 crore plus earners like Dabangg, Ready and Bodyguard, Salman knows he's the biggest draw in India. So in keeping with his drawing power at the domestic box-office, if he's asking for a rupee more, he's not being unreasonable. Is he?", said the source.

Right now, Shah Rukh is already shooting for the Yash chopra film, while Salman has almost finished shooting for the Kabir Khan directed film.