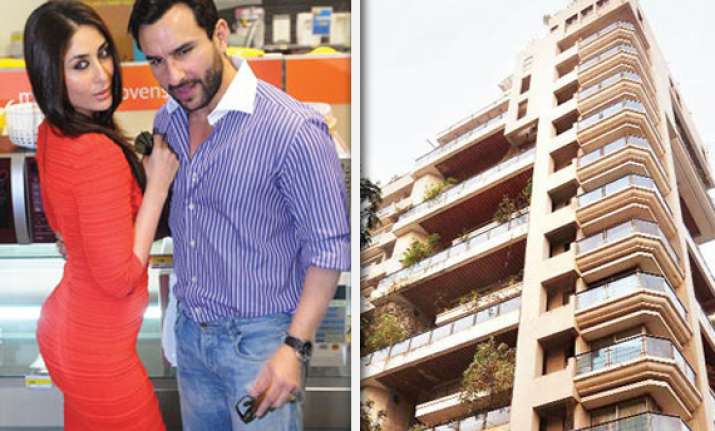 Mumbai, Mar 23:
Bollywood star
Saif Ali Khan
has bought himself a top two-floor (11th and 12th) duplex in a swanky complex in Mumbai and Kareena is supposed to move in after their marriage, says a media report.
The duplex in Satguru Sharan Apartments at 29th Road, Khar, Mumbai,  is just four or five blocks away from the property Saif had bought at Hicons Residency only some time ago.
The report quotes a friend of Saif as saying: "Saif and Kareena will move in here after marriage. The actor even plans to set up a mini-gym on the uppermost floor among other things.
"There will definitely be a swimming pool on the 12th floor".
The friend said: "Having a new home in Juhu or Yari Road was an option, but Saif loves Bandra. Besides,the suburb is centrally located and ideal for Saif's meetings and shoots, helping him avoid those extra 30 to 40 minutes in traffic."
About the older property, the report said, there were rumours that Saif wanted to sell it off since he was embarrassed about his neighbours putting out their  laundry to dry in their balconies.
But  Saif's friend says: "He is not selling that property because some neighbours are drying their clothes in their galleries.
"He is not a snob. He likes people around him. Like many others, there are too many misconceptions people have about him as well. Ask his neighbours. He is a very caring guy."