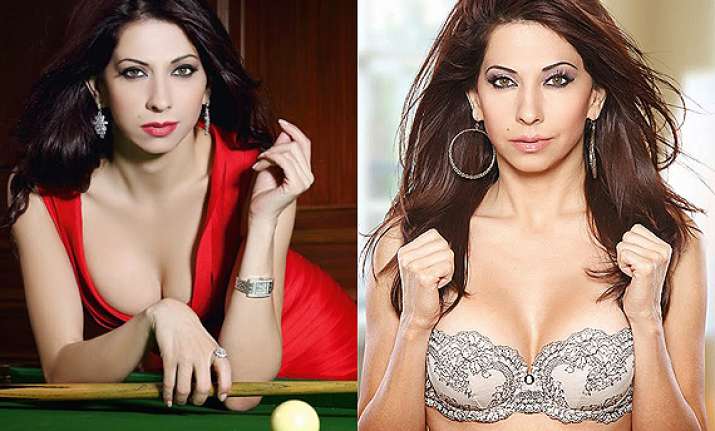 New Delhi: Model Rozlyn Khan, the first model to have a web comic character Savitha Bhabhi sketched on her, has soared up the already rising temperature with a hot photoshoot for FHM donning numerous attires.
Known for her bold and semi-nude photo shoot for various magazines, Rozly could be seen flaunting her assets. The model is banking on her sensuality and once again has grabbed the eyeballs.
Rozlyn flaunts her cleavage in various sexy outfits.  Her sensual looks and intense expression can make all men go weak on their knees.
The hottie, who has done some outrageous photoshoots in the past, is looking as tempting as she could ever look.
Wearing the lacy bra, the sexy siren, Rozlyn Khan showed off her cleavage a bit too much. Rozlyn Khan has posed in lingerie for various magazines in the past but FHM India has pulled off the best one.
While posing extremely hot for her FHM cover, Rozlyn has given a full glimpse of her toned physique and has looked sensuously wonderful.
 Donning a red dress and giving super intense expressions, Rozlyn has managed to spill the charisma of her intriguing frame with the photo shoot.
The model's sketch is used as a comic character 'Savita Bhabhi' and Rozlyn is the first model to have a web comic sketched on her.