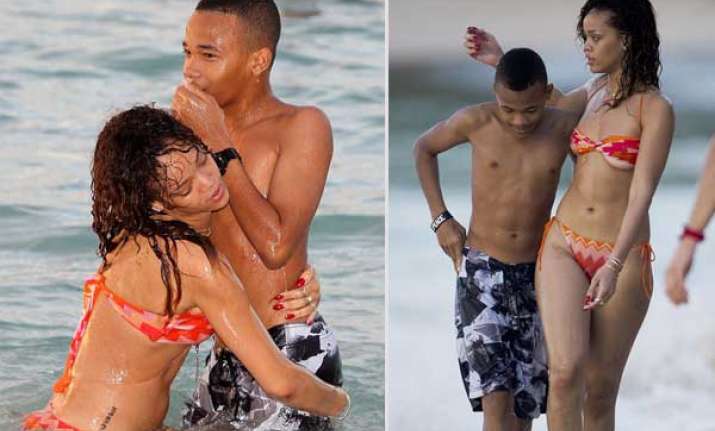 London: Pop princess Rihanna, 23, had a whale of a time on a Barbados beach  while frolicking in the sea with her relatives and friends. 
She wrestled in the sea with her youngest brother Rajad while trying to dunk him under the water and her brother took up the challenge.  
Rihanna almost suffered a wardrobe malfunction while coming out of the water, but she dived again into the water to let the waves crash against her toned body.