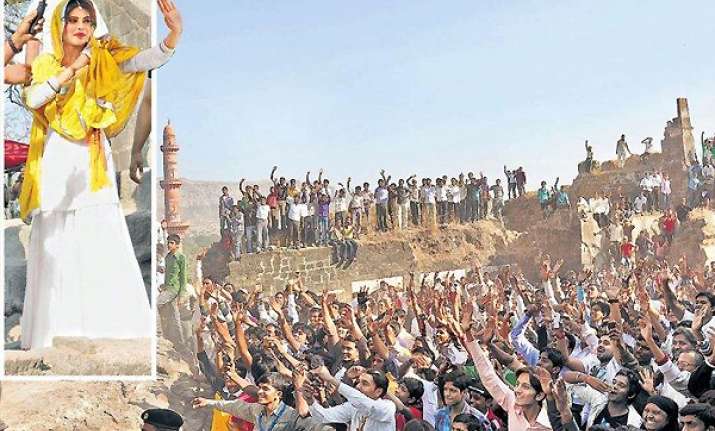 Mumbai, Jan 10: Friend Shahid Kapoor came to the rescue of  ex-flame Priyanka Chopra during the shoot of Kunal Kohli's Teri Meri Kahaani in Aurangabad recently, says a media report.

Thousands of excited fans turned up to have a glimpse of the stars.

The crowd became  uncontrollable  and it led to a stampede like situation.

There were nearly 8,000 to 10,000 people on the sets.

While shooting at Daulatabad Fort, over 30,000 people bought tickets to visit the place. On the last day the stars  were shooting at the lake, which was surrounded by hills.

"Two of those were completely filled with people. It was madness. Some people tried to get too close to Priyanka and that's when Shahid came forward and took her aside", says a  source.

Kunal Kohli feigned ignorance about the incident.

 "I am not sure because I was busy with the directorial team. They both were pretty cool and took a break every two hours to wave to the people who had come all the way to see them. Shahid even said it would have been depressing if no one had come to see them."

 Kunal denies that a near-stampede took place, "No, that's not true. There were no  untoward incidents. Fortunately, we had the support of the local police and we had our own security. We definitely had to tighten the security to manage the crowds."