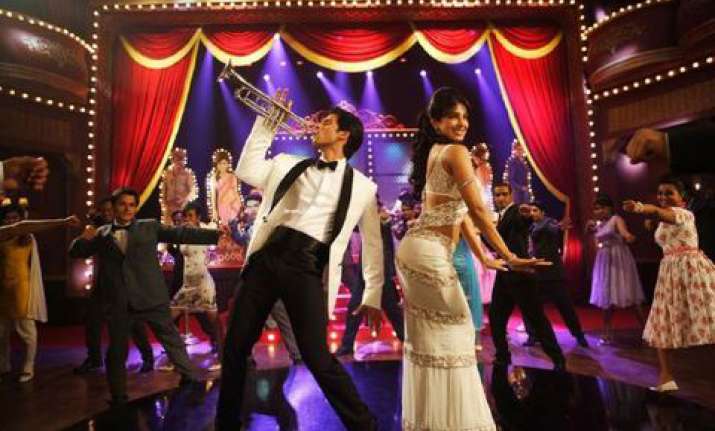 Mumbai, March 9: Bollywood actor Priyanka Chopra is going all out to make sure her character of an actress from the 1960s, in Kunal Kohli's yet untitled love story with Shahid Kapoor, looks hundred per cent authentic like that of, hum, Asha Parekh, says a media report.

Priyanka's character is apparently modelled on  Asha Parekh, the sizzling siren of the Sixties.

Priyanka spent time with  Asha Parekh, to imbibe her mannerisms and looks.

In her hey days Asha Parekh used to be known as Jubilee Queen, while Rajendra Kumar was known as Bollywood's first Jubilee King.

The report said, both Priyanka and her designer Manish Malhotra visited Asha to discuss the trend of the sixties.

The fashion designer will take cues from the films such as Teesri Manzil, Jab Pyar Kissise Hota Hai, Caravan among others to get the right look.