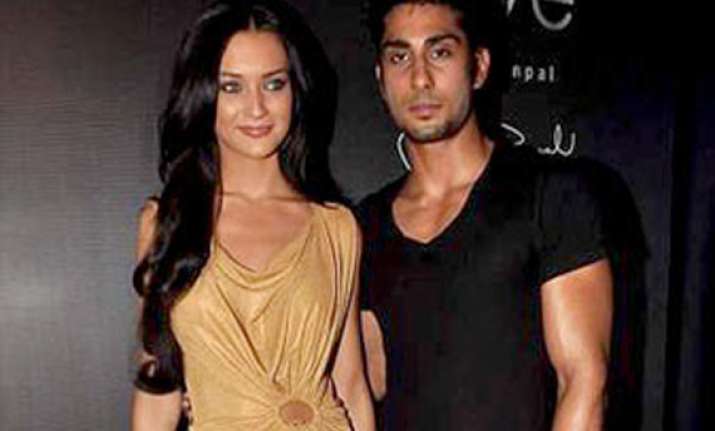 Mumbai, Feb 10 : Bollywood actor Prateik Raj Babbar will be spending his Valentine's Day with his co-star Amy Jackson to promote his forthcoming film "Ek Deewana Tha", says a media report.

"I think the only plan that has been given to me is to promote my film. So, I am working but lucky, I am working with a pretty girl," Prateik  said and added: "Yes, since we are together on Valentine's Day, maybe I can try my luck once again."

About his relationship with Amy, Prateik said: "We are extremely close and fond of each other but we are not in a relationship."

Film "Ek Deewana Tha" , written and directed by Gautham Menon, is a Hindi remake of  a  Tamil movie and is  scheduled for a Feb 17 release.

Prateik and Amy first met on the sets of  the film, and it was Amy who broke the ice in their first meeting.

"First meeting was awkward. I am a shy guy when it comes to meeting anyone. I take time to open up. She is like all you girls, so talkative and she broke the ice," he said.