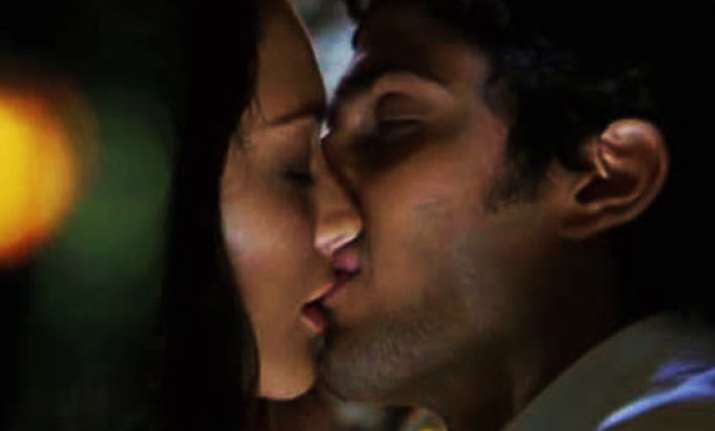 Mumbai, Jan 29: Raj Babbar and late Smita Patil's son Prateik has done kissing scenes with co-star British actress Amy Jackson in Gautam Menon's Ek Diwanaa Tha.

According to a media report , the kissing scenes went on smoothly . The report said, Prateik and Jackson reportedly grew closer to each other during the numerous voice rehearsals.




By the time their kissing scenes were to be filmed, the two had apparently gotten so close that that they became hesitant to go through with the scenes. Menon said, "Both of them kept asking, 'Are you sure you want this?' It was meant to be the first kiss between the two characters, hesitant and soft. Both Prateik and Amy got it right."

Amy Jackson  plays a Malayali Christian from Liverpool in the film. Her voice was dubbed by another artist.

The report said there were rumours that Prateik was in a relationship with Amy.




Prateikh has however problems with his nasal voice. The director of his latest film has had to tweak his voice post-dubbing.

Gautham Menon had to enhance the quality of Prateik's voice after dubbing. This was reportedly done to camouflage his nasal voice and lend it the feel of a baritone.




"They tried everything. Prateik went through several voice rehearsals before the final dubbing. But his voice still sounded too tinny in the dramatic and romantic scenes with Amy Jackson," he said.

Menon said, "We did have problems with Prateik's voice. Filmmakers don't modify and modulate their actor's dubbing after it's done. But in this case we had no choice."