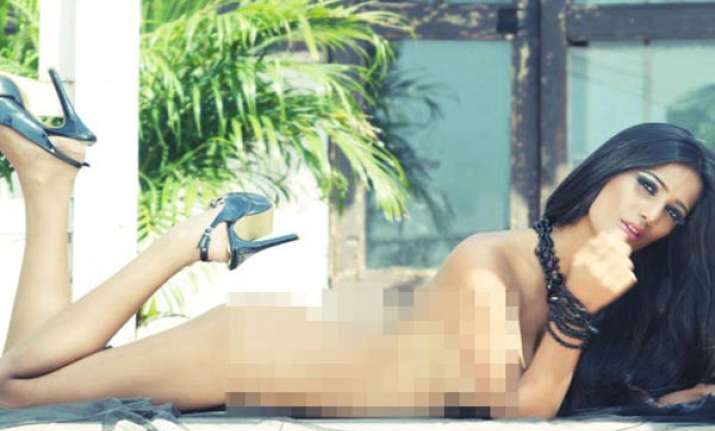 Mumbai: Model-turned-actor  Poonam Pandey has been internationally recognized as a 'lucky charm' for sports teams in India.
Last year, she backed Team India to lift the trophy, and
MS Dhoni
struck that humongous sixer to win the Cup.
This year she supported  KKR for a maiden
IPL
win and her 'strip act' was icing on the cake.
With Euro 2012 kicking off now and Poonam being compared to 'Octopus Paul' .
Everyone is eyeing on her prediction and even more at the 'prize' she has to offer at the end of the tournament.
 Twitter is abuzz with request to strip for the strip queen
@sachinmedhekar says "Poonam u r just like the octopus paul ''Lucky mascot'' plz strip for Euro 2012"
@rahul_1_kgp comments "What is your surprise for Fotball fans...only cricket is partiality !!"
@druzzzz requested "are you also backing germany to win the CUP?? plz support them whoever you support wins!! #indiaWC #kkr"
Question is will the strip queen do it again? maybe yes , may be no!