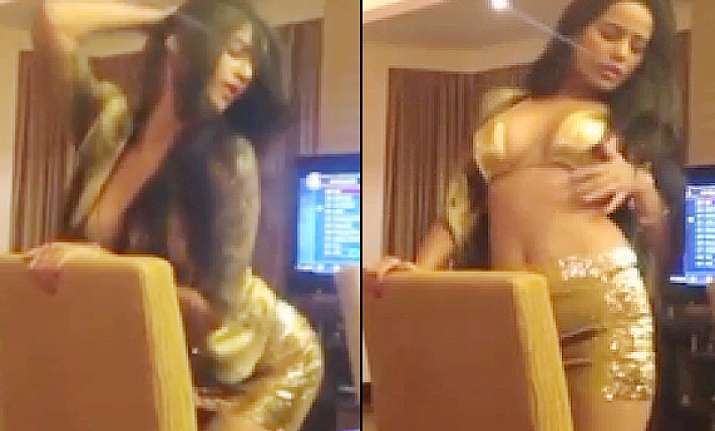 Poonam Pandey, the seductive babe who doesn't spare a single chance when it comes to keep her body on raunchy display has come out with a sizzling video.
Adding another feather to her uber sassy image, she has leaked a video of herself dancing seductively giving a steamy performance that seems inspired by the
Ranveer Singh
's 'Do the rex' video.
Flaunting her curves by wearing a skimpy golden bikini top and a tiny matching fitted skirt, Poonam has shown some of the very sexy moves as she grooves around the chair.
Removing her golden jacket, Poonam gives an ample view of her toned frame and her much talked about, bootylicious figure.
Here follows the video, check out to see Poonam Pandey's erotic dance moves!     
Courtesy: Bollywood Country
Moulding her body in many objectionable poses, Poonam at a point twisted her legs above the permissible limit and gave a glimpse of her twinkling undies.