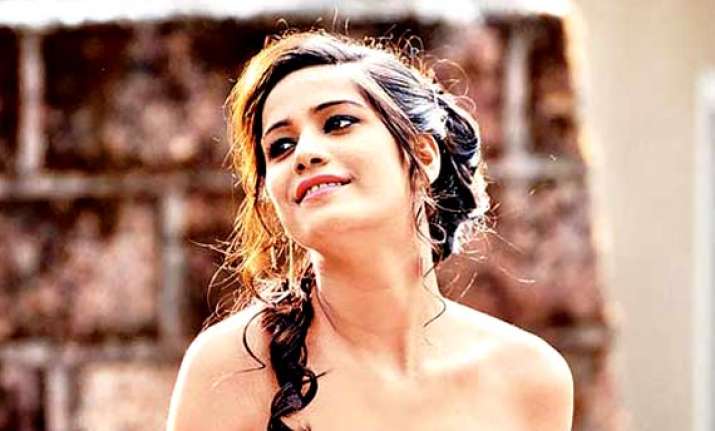 New Delhi: Poonam Pandey who has been using social media for her personal publicity and keeps tantalizing, exciting fans through her sensational updates was in for a shock when she realised that her Facebook account has been deactivated.
The news came as a shock to Poonam who is quite active on social networking sites.
A visibly upset Poonam tweeted -"Really Sad that my Official @facebook Page got Deactivated! It had over 2.1Million fans ... Let me Know Tweethearts how can I get it back?"
 Facebook normally deactivates account only if a person has used a fake name, is under age, has joined too many groups,  posted in too many groups, sent too many friend requests, advertised apps, used it for marketing and posted offensive content etc. Now, it is not hard for us to guess why Poonam's account must have been suspended.
 Although it is not clear why her account was deactivated, there have been whispers doing the rounds that it was because of the adult content that Poonam has on her page. Anyone who has viewed the actress's social media pages would know that she regularly posts sexy and revealing pictures of herself.
Facebook administrators could have deactivated in response to complaints by some people who were less than impressed with the actress's posts.
 Poonam who has over 2.1 million followers on Facebook has been using the social networking platform to tantalize her fans and is famous for her sensational Tweets.
What if Poonam's page gets deleted from Twitter as well? Well, the sexy siren will surely get into depression.
Although Facebook has not given out a statement confirming the same, we are sure Poonam must have found some other way to promote herself.